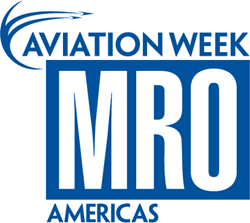 In A Fragemented MRO Market, Acquisitions and Partnerships Should Answer The Question, 'Do They Drive Down Costs?
(PRWEB) April 16, 2014
Commercial aircraft parts distributor First Wave Aerospace concluded a successful showing at the MRO Americas 2014 last week in Phoenix, AZ, and reported several promising developments as a result.
Tony McAnly, President of First Wave Aerospace, said the take away on industry trends from MRO Americas was that amid change some fundamentals are still time-tested and it bolds well for his firm.
"In the fragmented MRO market, potential mergers, acquisitions and partnerships should answer the question, 'Do they drive down costs to save airlines and MRO centers money?'" McAnly said. "Companies that can achieve that goal will grow and we're on the right track at First Wave because we can answer that as a definite 'yes' and we're growing."
Tim White, First Wave Vice President of Inventory Development, noted that the more the industry changes, the more it stays the same for First Wave and noted these industry changes while at the trade show:
•Aeroman of El Salvador, which is partly owned by Aero Technical Support & Services Holdings of the US, both First Wave Customers, is evaluating if it can either expand in El Salvador, grow outside its home base with new locations in South America, or remain the same size.
•First Wave Customer Delta TechOps is a major provider of maintenance on its own. It recently expanded its engine and component capabilities to include the CF6-B8F and Airbus component repairs—and it just opened a joint venture aircraft MRO, TechOps Mexico, with First Wave Customer Aeromexico on March 5.
•International expansion goes both ways. First Wave Customer Air France Industries KLM Engineering & Maintenance just purchased Barfield, another First Wave Customer, in Florida from Sabena Technics, another First Wave Customer, in March. And Singapore-based ST Aerospace, a long-term First Wave Customer, continues to invest in the U.S. STA San Antonio leased nearly 400,000 sq. ft. of space in south Texas in December, to focus on aircraft parking and tear down.
•First Wave Customer ST Aerospace also purchased Turbo Mach, which manufacturers composite components and assemblies, in May 2013.
•First Wave Customer HAECO bought First Wave Customer Timco in January, 2014.
•GA Telesis, a group of 5 Companies that have been long-term First Wave Customers, acquired engine services business in May 2013 from Finnair (another First Wave Customer).
•First Wave Customer AAR expanded by taking over a facilities from former First Wave Customers in Lake Charles LA and Duluth MN.
In commemoration of the premier aerospace aftermarket event, First Wave introduced a new trade show exhibit booth (see pictures on the Company Facebook page) and web site (http://www.firstwave.aero) at MRO Americas 2014. Glen Hyden, First Wave Aerospace Vice President & General Manager, said the new trade show booth and web site marks the completion of the first phase of the Company's new branding that began with new ownership and management of First Wave in 2013.
First Wave Aerospace is one of the largest independent aircraft parts distributors in the Americas with 250,000 line items and 6.8 million parts.