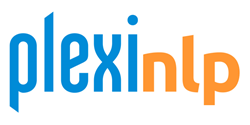 it is evident by our 1st place winner that Plexi technology contributed to the quality and innovation of the Reno Hackathon
Reno, NV (PRWEB) April 15, 2014
Developers at the NASA Space Apps Challenge won the Plexi Natural Language Processing challenge by demonstrating an app that allows astronauts to use voice commands for mission-critical tasks by speaking to a wearable device. The International Space Apps Challenge is an international mass collaboration focused on space exploration that takes place over 48 hours in cities on six continents.
Next door at the Microsoft sponsored Reno Hackathon, a team of University of Nevada students claimed that event's prize for best use of Natural Language Processing. This was the second Reno Hackathon, a competition between programmers to build a new product in a very short period of time, which was held on April 12-13, 2014 at the University of Nevada DeLaMare University Library.
The team from NASA demonstrated a wearable device using Plexi technology to integrate voice commands for data input and retrieval in space. The device, a fully 3D printable Pipboy3000, allows an astronaut to converse via voice with a wearable device that could retrieve mission data, interface with shipboard systems, or facilitate communication between other team members. While not quite to the point that Star Trek's fictional Enterprise was in terms of having a voice interface for talking to the ships computer, this is a first step in working towards an interface that can be used hands free and eyes off, an important feature when doing complex tasks that require 100% of the users attention.
At the Reno Hackathon, HealthNexus built an app designed to be a community for answering health questions. HealthNexus uses Plexi technology to assist in classifying topics, and aid user in finding answer quickly. Microsoft Evangelist Michael Palermo said, "It is evident by our 1st place winner that Plexi technology contributed to the quality and innovation of the Reno Hackathon." Winners were given cash prizes and Windows Phones.
Natural Language Processing (NLP) is a means by which text or speech is converted to a format that a computer can understand. NLP is the technology that makes Microsoft's upcoming Cortana, Siri, and GoogleNow possible. Plexi NLP is a Scottsdale, AZ based startup that builds industry leading NLP, search, and voice assistant products as well as licensing technologies for integration by third parties.
The International Space Apps Challenge exemplifies the principles of transparency, participation and collaboration by utilizing openly available data, supplied through NASA missions and technology, and the talent and skill of passionate volunteers from around the planet to advance space exploration and improve the quality of life on Earth. This year there were 40 challenges that support NASA's mission directorates in five themes: Earth Watch, Technology in Space, Human Spaceflight, Robotics and Asteroids.
For additional information on the "Hacks" put together by the NASA and Univeristy of Nevada Teams, information on NLP, or Plexi NLP; visit http://www.plexinlp.com, or contact Sarah Austin ( [email protected] ) or (480) 398-8351.