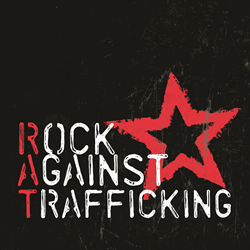 Stand up to Trafficking
Los Angeles, CA (PRWEB) April 16, 2014
Barcelona Enterprises, organizer of the 8th Annual Calabasas Malibu Wine & Food Festival, has announced that this year festival proceeds will benefit their new partner, Rock Against Trafficking. Rock Against Trafficking was established by legendary music producer Gary Miller, and is a forum for those voices within the music industry who oppose human trafficking. Barcelona Enterprises has long been a proponent of charitable causes, and is known for hosting spectacular food and wine events which benefit worthy causes.
"We have made a major impact by giving to a number of charities that are close to our heart, but I know that we can do more." Barcelona CEO Alan Semsar stated recently. "By partnering with Rock Against Trafficking, we are going to bring awareness to a global issue that must be addressed."
Guests of the event are invited to experience the ultimate luxury of The 8th Annual Calabasas Malibu Wine & Food Festival, which will feature the world's most celebrated chefs and spirits.
A week of decadence starts in Malibu and Culminates in Calabasas at the 8th annual Calabasas Malibu Wine & Food Festival. Prepare to be impressed as you experience the finest cuisine available. Confirmed sponsors include the world famous MR CHOW, Mastros Ocean Club, Jean Marie Auboine Chocolates, 9021PHO, Pacific Dining Car, STK Los Angeles, Bagatelle LA, Wells Fargo, The Venetian | The Palazzo, and Celebrity Cruises.
Patrons have the unique opportunity to experience guilt-free opulence while benefiting charities and organizations that have made measurable strides in helping the less fortunate.
For further information and to reserve your tickets to this sell-out event, visit http://www.MalibuFoodAndWineFestival.com . Give yourself the gift of experiencing the finest food & wine that the city has to offer, while you help create positive change in the world.