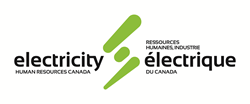 The project works to address the electricity industry's increased need and demand for internal training.
Ottawa, Ontario (PRWEB) April 16, 2014
Electricity Human Resources Canada (EHRC) today outlined a new National Occupational Standard (NOS) for Industry Trainers that provides practical guidance for businesses, educators, trainers and job seekers for working within the Electricity Industry. The standard will help to unify the Canadian electrical and renewable energy sector by identifying the skills, knowledge and attitudes required for Industry Trainers employed by electrical organizations and utilities across the country.
The funding for National Occupational Standard for Industry Trainers is paid for in part by the Government of Ontario through the Ministry of Training, Colleges and Universities' (MTCU's) Sector Initiatives Fund (SIF). The project works to address the electricity industry's increased need and demand for internal training. It builds on insights from electrical organizations across the country (as outlined in EHRC's 2011 Training and Learning Development Project, Recharging Our Workforce Final Report). Effective training, especially in regards to safety, is critical due to the nature of work being performed by the electricity industry.
"As a result of the loss of large numbers of the workforce due to retirements of highly seasoned and knowledgeable employees, the industry will experience a high intake of new employees within the next five years - employees who will require training and development to fill workforce gaps. Paired with the progression of existing employees into more senior roles, the need for additional investment in training to increase capacity and capability is compelling," said Michelle Branigan, CEO of Electricity Human Resources Canada. "Developing an occupational standard and essential skill profile at the national level will ensure that employers have access to personnel with a definitive set of skills and expertise."
In addition to the standard, an Essential Skill Profile (ESP) has been developed for the industry trainer role. ESPs describe how workers in an occupation use each of the nine essential skills: reading, document use, writing, numeracy, oral communication, thinking, digital technology, working with others and continuous learning.
Summary of National Occupational Standards
National Occupational Standards outline the skills, knowledge and abilities required to competently perform a specific job. Developed by experienced job incumbents from across the country, NOS have several human resource benefits, as they serve as the basis for training development, skills assessment, job descriptions and more.
About Electricity Human Resources Canada
Electricity Human Resources Canada (EHRC) is Canada's most trusted source of objective human resources information and tools to help the Canadian electricity industry match workforce supply and demand. EHRC is a not-for-profit organization helping to keep the lights on in Canada by enabling a world-class workforce for the entire electricity industry. EHRC helps to build a better workforce by strengthening the ability of the Canadian electricity industry to meet current and future needs for a highly skilled, safety-focused, diverse and productive workforce. For more information, visit http://www.ElectricityHR.ca.
Contacts:
Kevin Joseph
Electricity Human Resources Canada
613-235-6690
joseph(at)electricityhr(dot)ca
Or
Media Relations:
David Finkelstein
The DFI Group
(416) 300-4150
david(at)thedfigroup(dot)net