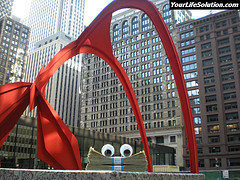 Chicago, IL (PRWEB) April 15, 2014
YourLifeSolution.com is today publishing a strategy that will allow farmers and other business owners minimize their estate taxes if they utilize land in a way where the land is not entirely developed.
YourLifeSolution.com's strategy for minimizing estate taxes on farm land is as follows:
Instead of paying estate taxes on the fair market value of the land, those inheriting farm land can legally pay estate taxes on the 'special-use value'. To calculate this an owner simply needs to take the rental value of the land minus the state and local taxes on the land and divide by the federal farm loan rate. This will be a value generally far less than the fair market value and so long as the property continues to be used in the same manner for ten years thereafter, the heirs will be able to maintain this estate tax advantage.
"It's a fairly simply but slightly draconian formula that could save a lot of heirs significantly on their tax bill. This strategy is not 100% bulletproof, but is applicable in almost all cases", said Eric Smith, the founder of the life insurance service.
YourLifeSolution.com encourages employees to research what permanent and term life insurance coverage costs by visiting YourLifeSolution.com. Information can also be obtained by phone at 888.374.2764.