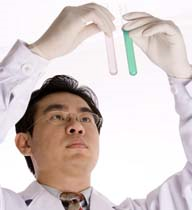 Actos is just one of several pioglitazone-containing drugs produced by Takeda.
(PRWEB) April 16, 2014
The diabetes drug Actos has made news headlines this week after a jury decided that its manufacturer, Takeda, was responsible for causing bladder cancer in this case. But Actos is just one of several pioglitazone-containing drugs produced by Takeda and all of them carry a warning of bladder cancer risk.
Although the federal trial focused on Actos, Cancer Monthly is urging bladder cancer patients who took Actos or one of its derivatives (including ActoPlus Met, ActoPlus Met XR or Duetact) and were subsequently diagnosed with bladder cancer, to speak with an experienced attorney to determine if they have legal recourse. Click here to get started.
Takeda Pharmaceuticals and its North American marketing partner Eli Lilly were ordered to pay a total of $9 billion in damages in the case of a New York man who developed bladder cancer after taking Actos for five years. (Terrence Allen, et al. v. Takeda Pharmaceuticals North America, Inc., et al, No. 6:12-cv-00064) The decision was announced in the U.S. District Court for Western Louisiana in Lafayette last week.
Actos, ActoPlus Met, ActoPlus Met XR, and Duetact all contain the drug pioglitazone (1) and were developed to help control blood sugar in people with type 2 diabetes. But five years into a 10-year pioglitazone study, the FDA announced that people on the drug for more than a year increased their chances of developing bladder cancer by as much as 40%. (2)
"The results showed that after adjusting for age, sex, and use of other anti-diabetic medications, there was a statistically significant increase in the risk for bladder cancer in patients exposed to pioglitazone compared to patients exposed to other anti-diabetic agents," the FDA statement said. Doctors were advised not to prescribe pioglitazone to people who had bladder cancer and to use it with caution in patients at higher risk for the disease. (3)
"The federal jury's recent findings regarding Actos should be a wake-up call for bladder cancer patients who were ever on Actos or any of the related pioglitazone drugs," says Cancer Monthly's Managing Editor Alex Strauss. "Regardless of the status of their cancer, we recommend that these patients seek legal advice as soon as possible to protect whatever legal rights they may have." If you took one of these medications and were diagnosed with bladder cancer, you should find out if you have a claim. Click here for more information.
Takeda and Eli Lilly have both said they stand by Actos and will appeal the jury's decision.
1 - Takeda Product Portfolio, http://www.takeda.us/products/
2, 3 - "FDA Drug Safety Communication: Update to ongoing safety review of Actos (pioglitazone) and increased risk of bladder cancer", June 15, 2011, FDA website, http://www.fda.gov/Drugs/DrugSafety/ucm259150
For over ten years, Cancer Monthly has been the only centralized source of cancer treatment results. Patients can see the actual survival rate, quality-of-life indicators, and other key data for approximately 1,500 different cancer treatments. Cancer Monthly provides timely and ground-breaking news on the causes, diagnoses and treatments of the most common cancers including Bladder, Brain, Breast, Colon, Kidney (Renal), Liver, Lung (NSCLC), Ovarian, Prostate and Rectal Cancers, Melanoma, Mesothelioma, and Non-Hodgkin's Lymphoma. Written for patients and their loved ones, Cancer Monthly helps families make more informed treatment decisions.