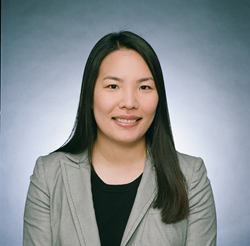 Honolulu, Oahu, Hawaii (PRWEB) April 14, 2014
Outrigger® Enterprises Group is pleased to announce the appointment of Sheryl Tsugawa as assistant general manager at the Outrigger Reef on the Beach.
In her new position Tsugawa will assist the general manager in the operation of the hotel by supporting operations staff in maximizing guest satisfaction scores, operational efficiency and hotel profitability.
Tsugawa joined Outrigger in November 2010 as sales and marketing manager to the newly transitioned Holiday Inn® Waikiki Beachcomber Resort, an Outrigger-managed property and most recently as director of sales. Prior to joining Outrigger, Tsugawa was the operations manager of IHG Army Hotels in Honolulu (lodging units at Tripler Army Medical Center and Ft. Shafter) and associate manager, development marketing at IHG's corporate offices in Atlanta, GA.
Tsugawa earned her bachelor's degree from Georgia State University in Atlanta with a double major in psychology and sociology.
-30-
About Outrigger Enterprises Group
Outrigger Enterprises Group is one of the largest and fastest growing privately held leisure lodging, retail and hospitality companies in the Asia-Pacific and Oceania regions and continues to expand its presence throughout the area. A family-owned company with 66 years of hospitality experience, Outrigger runs a highly successful, multi-branded portfolio of hotels, condominiums and vacation resort properties, including Outrigger® Hotels and Resorts, OHANA®Hotels and Resorts, Embassy Suites®Holiday Inn®Best Western®, Wyndham Vacation Ownership®and Hilton Grand VacationsTM. Currently, Outrigger operates and/or has under development 46 properties with approximately 11,000 rooms located in Hawaii; Australia; Guam; Fiji; Bali; Thailand; Mauritius, Vietnam; and Hainan Island, China. Outrigger Enterprises Group also operates and develops hotel properties and hospitality-related retail and real estate opportunities for partners in Hawaii, the Pacific, and Asia. For on-line information, log on at http://www.outriggerenterprisesgroup.com and http://www.outrigger.com.