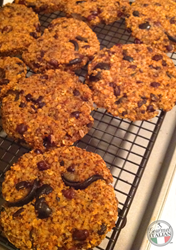 (PRWEB) April 15, 2014
Gourmet Italian is pleased to announce the addition of Kaniwa to the store's lineup of gourmet and specialty Italian food products. The product is offered in a stock 12 ounce size from the brand manufacturer, Roland, recognized for quality food products.
Kaniwa is a nutrient-dense seed from the goosefoot family and is prepared and used like a grain. Much like its cousin Quinoa, it has an ancient Incan and Aztac heritage and has been grown in South America for centuries.
The product is recommended as an excellent protein source for consumers following a healthy diet. It's also high in iron, fiber, amino acids, and antioxidants. It's easier to prepare than Quinoa, because it does not need the extra round of rinsing Quinoa requires before cooking in order to avoid the well-known "soapy" flavor, and being half the size, it cooks and prepares quickly.
Kaniwa is also an excellent choice for individuals with specific nutritional limitations. Consumers following a gluten free lifestyle can safely consume Kaniwa, and it's a great choice for vegans and vegetarians searching for options to boost protein consumption.
Kaniwa is an emerging superfood recently promoted on Dr. Oz's television show for its many health benefits. "We're seeing sales spike," said Gourmet Italian owner and operator Brandon Villano. "It's exciting to be able to offer a product that is basically new to the overall market in the United States, and has so many health benefits. And feedback has been very positive."
Consumers interested in adding Kaniwa to their healthy eating plan should consider the following recommendations:

The seed has a nutty flavor and complements a variety of meats, seafoods, and other savory foods
Acts as a healthy oatmeal substitute when combined with milk and a natural sweetener
Use in place of pilaf or rice in dishes
Excellent tossed in leafy green or bean salads
Customers can prepare Kaniwa by toasting the product in a dry skillet, then transferring the seed to a pot to cook. Mix two parts water to one part Kaniwa.
Kaniwa can be purchased on the Gourmet Italian website. Additional information on Kaniwa and recipes like Quinoa Kaniwa Veggie Burgers is also available there.
Wholesale Food Network LLC operates out of Youngstown, Ohio, and has been doing business under the "Gourmet Italian" name since January 2009. For more information on any of their products, please visit the Gourmet Italian food store website.