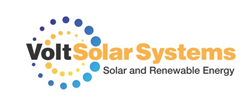 I look forward to helping drive VOLT to even higher levels as we move toward growing our EPC business nationally and when the opportunities present themselves, internationally. - Gabe Romano, VP
Bridgeport, PA (PRWEB) April 15, 2014
First Power and Light, Inc. (OTC: VOLT) announced today that it has appointed Gabriel Romano, an industry leading solar engineer and architect, as Vice-President. Mr. Romano will play a key role in VOLT's drive to become one of the leading EPC firms in the country.
Mr. Romano has extensive national and international experience in engineering and designing solar arrays of all sizes for residential, commercial, Federal and utility scale clients. Mr. Romano is highly skilled in every facet of the solar development process, from permitting, component sourcing, design, installation and management. Mr. Romano brings to VOLT a track record of success and the Company is excited to have him as part of the team.
VOLT is currently engaged in an aggressive national expansion effort, with the goal of becoming a leading wholesaler solar panel distributor and EPC firm. VOLT recently opened a Phoenix, AZ hub and is preparing to open operations centers in Los Angeles, CA and Houston, TX. As Vice President, Mr. Romano will play a key role in helping to develop and grow this market expansion. VOLT firmly believes that the addition of Mr. Romano will help the Company achieve its market goals and bring strong shareholder returns.
The Company is undergoing a name change to VOLT Solar Systems, Inc., which should be effective shortly. As part of VOLT's name change and its national expansion efforts, the Company is unveiling a new website: http://www.VoltSolarSystems.com.
For questions, please contact Malcolm Adler, President & CEO at (610) 292-0909.
Statements contained herein that are not based upon current or historical fact are forward-looking in nature. Such forward-looking statements reflect the Company's expectations about its future operating results, performance and opportunities that involve substantial risks and uncertainties. When used herein, the words "anticipate," "believe," "estimate," "plan," "intend" and "expect" and similar expressions, as they relate to Volt Solar Systems, Inc., or its management, are intended to identify such forward-looking statements. These forward-looking statements are based on information currently available to the Company and are subject to a number of risks, uncertainties, and other factors that could cause the Company's actual results, performance, prospects, and opportunities to differ materially from those expressed in, or implied by, these forward-looking statements. Factors that could cause or contribute to such differences include, but are not limited to, such factors, including risk factors, discussed in the Company's periodic reports and other filings made with the SEC, including its Annual Report for the year ending September 30, 2013, filed on Form 10K. Except as required by the Federal Securities law, the Company does not undertake any obligation to release publicly any revisions to any forward-looking statements to reflect events or circumstances after the date hereof or for any other reason.