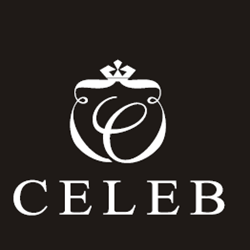 Before purchasing I was worried that if the dress will be look like the original one in the picture cause there's no pictures of the real dress. When I took it out from the parcel and tried it on immediately, I was so happy!
(PRWEB) April 15, 2014
Red and black are two classic colors and top options when choosing prom dresses. Red and black prom dresses are timeless and easy to get matched shoes and accessory. A long black prom dress will also make a girl look slimmer and taller. And a hot red prom dress will always turn heads when properly styled.
TheCelebrityDresses.com has large collections of both red and black prom dresses. There more than 1000 styles of stylish, trendy long and short evening dresses that are inspired by red carpet fashions in their online store. The styles are carefully selected with all body types and skin tones in mind so every girl can find their perfect prom dress.
TheCelebrityDresses.com is a well known online store selling high fashion affordable bridesmaid and cocktail dresses. Most of the celebrity and designer prom dresses are on sale at prices under $200. They are offering special discount on red prom dresses this month. Customer ordering red or burgundy prom dresses can get a 10% special discount.
A black prom dress is definitely a must for all girls' wardrobe. TheCelebrityDresses.com carries the most popular black prom dresses. They have both long and short black evening dresses, black one shoulder prom dresses and bridesmaid dresses with hi-low hem.
TheCelebrityDresses.com has proudly served tens of thousands of customers from all over the world during the past 5 years. It is now one of the best online prom store that sells both designer prom dresses and celebrity inspired prom dresses.