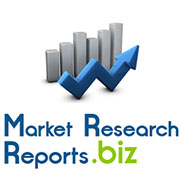 China Commercial Vehicle Industry Report, 2014
(PRWEB) April 15, 2014
According to China Commercial Vehicle Industry Report, 2014-2017 by Sino Market Insight, sales volume of China's commercial vehicles is estimated to register a CAGR of 6% in 2014-2017, and will reach 5.12 million in 2017. The development of commercial vehicle industry is closely related to macro economy. In 2013, the growth rate of China's GDP fell to 7.7%, while commercial vehicle market experienced slow growth at the same time, with output and sales volume increasing by 7.6% and 6.4%, respectively.
Browse Full Report With TOC: http://www.marketresearchreports.biz/analysis-details/china-commercial-vehicle-industry-report-2014.
In view of market segment, the truck market remain depressed due to slower pace in infrastructure construction and project construction. In 2013, output and sales volume of trucks in China were 2.705 million and 2.726 million separately, edging up 3.3% and 2.8% year-on-year. It is expected that the truck market will maintain a moderate growth trend over the next few years because of continuous structural adjustments of China's macro economy.
Driven by positive factors like tourist bus and school bus, bus market saw rapid development in recent years. In 2013, output and sales volume of bus in China reached 483,000 and 477,000, rising by 13.4% and 12.0% from a year earlier respectively. It is projected that spurred by new energy bus and school bus, the bus market will keep growing fast, with an estimated average growth rate of around 10% in 2014-2017.
With respect to market pattern, there were a total of 73 companies selling commercial vehicles in China in 2013, among which the top ten in terms of sales volume were Beiqi Foton, Dongfeng Motor, JAC Motors, Jinbei Automobile, FAW Group, Jiangling Holding, SAIC-GM-Wuling, Sinotruk, Nanjing Auto and Chang'an Automobile, with a combined market share of 71.6%.
To Download Full Report With TOC: http://www.marketresearchreports.biz/sample/sample/195182
In bus field, large bus has a higher market concentration than medium-sized bus and light-weight bus. China's large bus market is dominated by Jinlong Bus and Yutong Bus, with combined market share of 65.2% in this segment in 2013.
In truck field, market concentration of heavy-duty truck is the highest. Major companies include Sinotruk, Beiqi Foton, Dongfeng Motor, JAC Motors and Shaanxi Automobile, with their combined market shares up to 83.8% of the segment in 2013.
Sino Market Insight's China Commercial Vehicle Industry Report, 2014-2017 includes six chapters and 126 charts, involving the followings:
Overview of commercial vehicle industry (including macro-economy and relevant policies)
Sales volume of commercial vehicles in China (including output and sales volume of the overall market and all segments in 2009-2013, and output and sales volume forecasts in 2014-2017)
Export and import markets of commercial vehicle (including import and export volume and value, and data of importers and exporters)
Competition pattern of commercial vehicles (types of overall market and segments, ranking of companies by sales volume, market share and comparison of finance among key companies)
To Inquiry Before Buying Report: http://www.marketresearchreports.biz/analysis/195182
Table of Contents
1 Industry's Macro Environment
1.1 Decelerated Growth in Chinese Economy
1.2 A Drop in Growth Rate of Fixed Assets Investment
1.3 Remarkable Slowdown in Import and Export
1.4 Steady Increase of Social Consumption
2. Overview of Commercial Vehicle Industry
2.1 Definition and Classification
2.2 Policies, Laws and Standards
3. Production and Sales
3.1 Production
3.2 Sales
4 Import and Export
4.1 Fluctuation in Import, Increase in Export
4.2 Decline in Import of Bus and Truck
4.3 Increase in Export of Bus, Increase First and Then Decline in Export of Truck
4.4 Major Import and Export Regions and Countries
4.5 Trade Balance
5. Industry Competition
5.1 Concept and Measurement of Market Concentration
5.2 Concentration of Commercial Vehicle Market
5.3 Comparison of Finance
Latest Reports:
Grow Lights For Agriculture Market Shares, Strategies, And Forecasts, Worldwide, 2014 To 2020
http://www.marketresearchreports.biz/analysis-details/grow-lights-for-agriculture-market-shares-strategies-and-forecasts-worldwide-2014-to-2020
Research announces that it has published a new LED Grow Lights study. The 2014 study has 459 pages, 221 tables and figures. Worldwide markets are poised to achieve significant growth as the food supply for the world starts to adopt automated process. Grow lights have become more sophisticated and less expensive to run as solar and wind energy are adopted by greenhouses and plant factories. LED grow lights offer quality for growing, homogenous light distribution at precisely the right wavelengths.
LED grow lights are more powerful and efficient than the older generation high-pressure sodium and metal halide bulb grow lights. They lower the electricity bill and produce less heat. Less heat allows putting the light closer to plants, they do not get burned. The quality of light is better for growing with LED specialized grow lights. LED specialized grow lights offer homogenous light distribution. Light distribution at precisely the right wavelengths is made possible. LED light sources offer light distribution for good photosynthetic response. Vendors are able to stimulate plant growth. Flora series LEDs provide accelerated photosynthesis and energy savings.
To Download Full Report With TOC: http://www.marketresearchreports.biz/sample/sample/195176
Grow Lights Market Driving Forces
Demand for ability to grow food consistently
Demand for ability to grow food locally
Can grow food in warehouses
Can grow food in the home
Dedicating space that is efficient for producing food
Fresh, sanitary food available consistently
Food factories
Ability to produce organic vegetables
A plant factory allows the growing of vegetables indoors all year round using LED lights that minimize power consumption. It is a system that artificially creates the environment necessary for plants to grow by controlling the amount of culture solution, air, and light from light-emitting diodes (LED). Because the amount of light, temperature, humidity, and carbon dioxide (CO2) concentration levels can be optimized without being affected by the weather, the growth rate of vegetables is two to four times faster than those grown in open-air fields, and yields are ten to twenty times higher.
Wireless Security In 3G And LTE Networks: Market And Forecast 2014 - 2019
http://www.marketresearchreports.biz/analysis-details/wireless-security-in-3g-and-lte-networks-market-and-forecast-2014-2019
With the rapid expansion of broadband wireless, end-users increasingly rely upon handheld devices for almost all daily living activities. Fourth generation (4G) cellular LTE in particular represents a unique opportunity/challenge as device attacks are growing at a rapid rate, exposing vulnerabilities that must be addressed. Our research indicates that Android malware in particular will grow rapidly and will be considered most vulnerable OS for LTE.
This research is most reading for anyone involved in LTE network planning, device procurement, and/or application development and management. This report includes forecasting for the period 2014 - 2019. The report complements Mind Commerce research in LTE device, subscriptions, and application market analysis as well as security threats for specific applications such as mobile games.
To Download Full Report With TOC: http://www.marketresearchreports.biz/sample/sample/195239
Target Audience:
LTE device manufacturers
Mobile network operators
LTE infrastructure providers
Cellular application developers
Managed communications providers
Table of Contents:
1.0 EXECUTIVE SUMMARY
2.0 INTRODUCTION
3.0 EVOLUTION OF LTE: GLOBAL PERSPECTIVE
3.1 TRANSITION FROM 2G TO 3G AND NOW LTE
3.2 LTE TO LTE ADVANCED
3.3 WIRELESS NETWORK: GLOBAL MARKET SCENRIO:
3.4 LTE: GLOBAL MARKET SCENARIO:
3.5 COMPARISON OF LTE USERS BY REGION
3.6 WORLDWIDE LTE DEPLOYMENT STATUS:
4.0 LTE MARKET PROJECTION 2014 - 2019
4.1 MOBILE PHONE SUBSCRIPTION AND MOBILE TECHNOLOGY SUBSCRIPTION
5.0 WIRELESS SECURITY COMPARISON: UTMS (3G) VS. LTE (4G)
5.1 INTRODUCTION TO WIRELESS SECURITY
5.2 SECURITY ARCHITECTURE: UTMS (3G) AND LTE (4G)
5.3 WHY WIRELESS SECURITY IS DIFFERENT IN LTE
5.4 WIRELESS SECURITY VULNERABILITY: A BURNING ISSUE FOR MOBILE DEVICES
About Us
Marketresearchreports.biz is the most comprehensive collection of market research reports. Marketresearchreports.biz services are especially designed to save time and money of our clients. We are a one stop solution for all your research needs, our main offerings are syndicated research reports, custom research, subscription access and consulting services. We serve all sizes and types of companies spanning across various industries.
Contact US:
Office: United States
State Tower
90 State Street, Suite 700
Albany, NY 12207
Tel: +1-518-618-1030
E: sales(at)marketresearchreports(dot)biz
Web: http://www.marketresearchreports.biz/