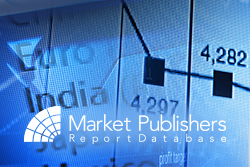 London, UK (PRWEB) April 16, 2014
Recently, there has been a shift in consumption – from conspicuous to more conscious, and the use of cards to make purchases has grown in popularity and importance. In this altered environment, various card issuers are implementing different strategies to reduce operating costs and boost revenue potential. The card issuers across the key geographical markets are increasing their focus on credit cards targeting mass affluent population, driven by quite high profitability provided by this sector. Sometimes, banks can run the cards at a loss, but derive benefits from the rest of their relationships with mass affluent customers through investments, mortgages, deposits, savings, and wealth and asset management, among others.
The increasing commoditization of benefits along with the devaluation of the status and prestige associated with cards emerged as a risk for issuers, as it requires additional effort to attract and also retain customers. To cope with this situation, the organizations are making investments in novel branding strategies and product features notwithstanding profit margins. The card issuers are focusing on the expansion of their operations on social networks through collaborations with merchants like leisure centers, retailers, travel operators and restaurants. These partnerships offer brilliant opportunities to engage with clients through additional content, discounts and offers. Such expansionary moves are spurred by a growing desire to improve consumer offerings and boost revenues.
New research report "Insight Report: Best Practices for Credit Cards for Mass Affluent Consumers" worked out by Timetric is now available at MarketPublishers.com.
Report Details:
Title: Insight Report: Best Practices for Credit Cards for Mass Affluent Consumers
Published: April, 2014
Pages: 79
Price: US$ 3,800.00
http://marketpublishers.com/report/finance_services/cards/insight-report-best-practices-4-credit-cards-4-mass-affluent-consumers.html
The research report focuses on the premium credit cards specifically designed to target mass affluent customers across the eight key geographical markets. It provides a global snapshot of the present market dynamics, contains a future outlook, dissects the main factors spurring increased focus of cards issuers on mass affluent customers, and also includes best practices examples and reviews the major strategies implemented by card issuers across the main markets. The study throws light on value-added features offered by premium credit cards to attract the customers' attention, contains data on the market size, compares the services and benefits provided by 45 premium credit cards and investigates the most important industry issues. Furthermore, the future growth prospects of the premium credit cards for affluent population across the eight major markets.
Reasons to Buy:

Gain comprehensive insights into the credit cards potential for affluent customers in the eight major markets.
Obtain access to valuable examples of the product proposition strategies adopted by top-performing card issuers.
Find out about the actual and future dynamics of the premium credit cards market.
Become abreast of the emerging trends and main drivers for the premium credit cards across the eight major markets.
Elaborate business plans based on the top-level information and boost your company's sales.
Identify the most promising opportunities and exploit maximum benefits.
Update strategic business decisions by achieving access to the comparative analysis of the services and benefits provided by 45 premium credit cards.
Gain an edge over the other competitors in the market for premium credit cards.
More new research reports by the publisher can be found at Timetric page.