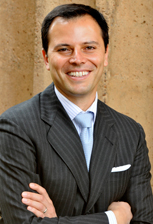 Beverly Hills, CA (PRWEB) April 17, 2014
After years of planning, Dr. Batniji is happy to finally open the doors to his newest California clinic. Located in the heart of Beverly Hills, this state-of-the-art facility provides an innovative office-suite, with multiple treatment rooms to make appointments fast and easy. Staffed by a handpicked, dedicated team of nurses, aestheticians, and patient care coordinators, Batniji Facial Plastic Surgery guarantees every patient a safe, satisfying cosmetic experience.
The new Beverly Hills office will continue to provide the same wide array of expert facial cosmetic procedures that the Newport Beach patients have come to expect. Dr. Batniji has extensive experience with the facelift, necklift, rhinoplasty, revision rhinoplasty, and blepharoplasty (eyelid lift). Noninvasive treatments such as Botox, Juvederm, Latisse, skin resurfacing, and exclusive skin care products are also available.
Only a short drive from Los Angeles, Santa Monica, and Malibu, the Beverly Hills facility is centrally located. For maximum patient convenience the state-of-the-art surgical center used by Dr. Batniji is located within the building, just steps away from his office. The location is also in close proximity of the Los Angeles International Airport, allowing for stress-free travel from anywhere across the country and abroad.
For either overnight or extended recovery care, Batniji Facial Plastic Surgery works with the Serenity Recovery Center in Santa Monica. These lavish accommodations provide 24-hour nursing care and healthy, chef-prepared meals, all in a relaxing, confidential environment. Complementary transportation to and from Dr. Batniji's office can be provided.
Stop by the Beverly Hills location for an office tour, or to meet Dr. Batniji and his wonderful staff. To speak with a patient care coordinator or to set up a consultation appointment, call 310.467.2180. The Newport Beach office, serving the Anaheim, Costa Mesa, and Mission Viejo areas will continue with the same services and hours, as well.
Contact:
Rami K. Batniji, MD FACS
416 North Bedford Drive
Suite 200
Beverly Hills, California 90210
Phone: 310.467.2180
http://www.drbatniji.com