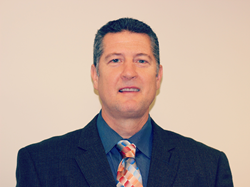 Rockville, MD (PRWEB) April 17, 2014
XcelHR is proud to welcome Timothy Parry as the new Controller at its corporate headquarters in Rockville, MD.
Parry has an extensive background in Accounting and Financial Management. Most recently he spent five years as the Regional Accounting Manager for the United Services Organization (USO) in Okinawa, Japan. Parry was responsible for the accounting and financial reporting of the Pacific region, which provides enrichment programs for American troops and their families deployed to the Republic of Korea, mainland Japan, Okinawa, Guam and Hawaii.
Parry is a Florida native and graduated with Bachelor of Science degrees in both Accounting and Finance from Valdosta State University in Georgia. He is a licensed CPA from the State of Florida.
In his role with XcelHR, Parry is responsible for Corporate Accounting Operations and Financial Management including, establishing accounting policies and procedures, maintaining the internal control structure, producing accurate and timely financial statements, formulating annual operation budgets, managing cash management and treasury functions and developing internal personnel as XcelHR strives to acquire greater market share within the PEO industry through brand differentiation and by providing unparalleled services to its clients.
"My ultimate goal is to produce relevant financial statements so that senior management has the tools that are necessary to manage and grow the business," Parry said.
Parry's first ever job was at a local pizza parlor at age 15. After two and half years, he moved up from dishwasher to become the night manager. He has patterned his work ethic throughout his career from that experience, placing high value on diligence and hard work in the workplace.
Parry's wife Marie of 18 years is a Commander in the U.S. Navy, which has taken them coast to coast and halfway around the world. He likes to spend his free time with his wife and four children, Lisa, Donald, Derek and Daniel. They enjoy travelling as a family, are active in their church and love being outdoors, particularly spending time hiking and fishing.
About XcelHR
A national leader of HR service, XcelHR streamlines your back office so business owners can focus on growing their business. For over 20 years, XcelHR has provided turnkey Human Resources solutions to small and mid-sized businesses. We provide a consultative, flexible approach for our clients, allowing them to select the solution that best fits their needs. For more information about XcelHR, please visit http://www.xcelhr.com or call 800.776.0076.