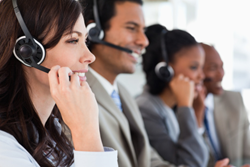 Atlanta, GA (PRWEB) April 16, 2014
AQuickDelivery, a recognized leader in same-day delivery, messenger and transportation services, announces on-demand mail delivery services. The announcement comes in an effort to market its wide range of same-day delivery services, expand its customer base, and increase sales growth. AQuickDelivery pursues to be the best choice in same-day courier solutions throughout Atlanta and Georgia areas.
AQuickDelivery offers on-demand mail delivery services for individuals, small businesses and corporations. The courier is able to pick up and deliver mail for customers to any US Postal Service or mailing facility in the Atlanta area. The on-demand mail service request can be placed via phone or online. Customers can inform AQuickDelivery where to specifically pick up their mail from, whether at the front desk or the driver will pick up their mail from their corporate mailroom.
Customers have a number of options to select from to get their mail delivered before a certain time or before the US Postal Service closes. AQuickDelivery offers its regular service, which is completed within approximately a 2.5 hour window-time. Rush service is a 1.5 hour window-time service and direct is completely within approximately 1 hour. With its routing optimization technology, the Atlanta courier is able to direct the driver to the nearest USPS location and quickly deliver the customer's mail. Upon delivery, the courier will send an automated proof of delivery e-mail to the client, which will entail the signature of who signed for the mail and the exact time of delivery.
For customers in need of mail pick up services on a daily or weekly basis, AQuickDelivery can create a scheduled mail pick up courier solution. A sales representative is available to discuss their mail pick up needs and develop a solution fit for their long-term goals. For any questions or adjustments to an existing on-demand mail delivery services, customers can contact the Atlanta courier 24/7 and the courier will promptly respond for optimal delivery results.
AQuickDelivery is a premier same-day courier offering transportation and distribution services. From small packages to palletized freight, AQuickDelivery delivers fast! As a leader in the courier industry, their goal is to perform optimal courier logistic solutions and superior customer service every time. The courier provides same-day delivery successfully for over 1,500 clients, including Fortune 500 companies.