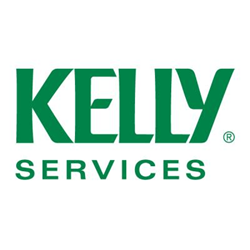 Troy, MI (PRWEB) April 16, 2014
Kelly Outsourcing and Consulting (KellyOCG(R)) today announced that Amy Jones has joined The Ayers Group as Strategic Sales Manager. The Ayers Group is a New York-based career management firm and division of Kelly Services(R), a leader in providing workforce solutions. The Ayers Group offers human resources consulting services that include career transition and executive coaching services.
In her new position, Ms. Jones is responsible for collaborating with employers to determine their specific career transition and executive coaching needs in order to tailor an individualized workforce plan that meets their business objectives. She is based in New York.
"We are thrilled to have Amy join our organization," said Larry Fisher, Vice President of Business Development, The Ayers Group. "Amy's background in recruiting and law, coupled with her enthusiasm and experience, give her a unique perspective into the human capital needs of our clients in the New York market."
Ms. Jones has ten years of experience as a commercial litigation attorney. She also has experience in the recruiting industry having held executive positions in business development, recruitment, and operations. Prior to joining The Ayers Group, she was managing director of recruiting, business development and operations for the Kelly Services' law specialty in the New York tri-state metro area.
Headquartered in New York City, The Ayers Group has five offices in New York, Connecticut, New Jersey and Michigan. Five additional offices are located throughout the Asia Pacific region, including India, Malaysia, Indonesia, Thailand and Korea. In 2009, The Ayers Group expanded into Moscow and Budapest. Through its partnership with Career Partners International (CPI), The Ayers Group/CPI serves clients in more than 200 locations around the globe.
KellyOCG is the Outsourcing and Consulting Group of workforce solutions provider, Kelly Services, Inc. (NASDAQ: KELYA, KELYB). KellyOCG is a global leader in innovative talent management solutions in the areas of Recruitment Process Outsourcing (RPO), Business Process Outsourcing (BPO), Contingent Workforce Outsourcing (CWO), including Independent Contractor Solutions, Human Resources Consulting, Career Transition and Executive Coaching & Development, and Executive Search.
KellyOCG was named to the International Association of Outsourcing Professionals(R) 2014 Global Outsourcing 100(R) List, an annual ranking of the world's best outsourcing service providers and advisors.
Media Contact
Denise Ridenour
Kelly Services
248.244.4422
ridendl(at)kellyservices(dot)com