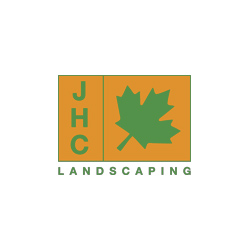 Not only providing value to the customer through a quality service but in adding value to the property
Toronto, Ontario (PRWEB) April 22, 2014
JHC Landscaping's professional staff can assist in freeing up a homeowner's time by taking care of all the property's essentials and other responsibilities that come with the spring season.
Spring cleanup is offered by the elimination of debris and raking the leaves, cultivating flower beds per the owner's instruction, taking care of the first lawn cut of the season, and trimming and pruning trees and shrubs. JHC Landscaping offers further weekly and bi-weekly lawn service packages for interested clients.
JHC Landscaping will take care of the property's landscaping design in planting, seed and sod application, the top soil for flower beds, mulch and stone delivery and application, and small patio stone/interlocking installation.
The company has been providing landscaping services to their valued clientele since early 2003 and has maintained their commitment throughout a decade of high quality service of professionalism.
JHC Landscaping is in the business of not only providing value to the customer through a quality service but in adding value to the property. Don't let a disheveled look befall your property and allow JHC Landscaping contribute to the aesthetic appeal of your property through our expertise.
Landscaping has become more popular in the past decade with homeowners for many reasons as it allows the property owner to make better use of their land. Planned landscaping can also reduce energy costs inside the home. Trees, shrubs, and other plants that shade the home or the outdoor air conditioning unit can reduce the need to run the air conditioner.
If you're selling your home, JHC Landscaping can offer you assistance in manicuring your property with a more appealing landscape. The company's assistance has let many homeowners feel a renowned sense of pride and enjoyment in their properties.
For those without the time to dedicate to their properties and who want the expertise of an established company of professionals, JHC Landscaping is the answer to all of spring's cleanup. Don't hesitate to make the call today.
About JHC Landscaping
A decade of professional service in Markham, Thornhill, and Vaughan have made JHC Landscaping one of the area's premier landscaping companies in the GTA. The company's fully insured and fully uniformed staff provide weekly lawn-cutting and garden care as well as other services including but not limited to fertilizing, spring cleanup, landscaping design, tree and shrub pruning & trimming, top soil, mulch & stone delivery, and application. Take of JHC Landscaping's services through the wintertime and experience their 24/7 on-call snow plowing service to ensure that the customer can get where they need to go when they need it most. JHC Landscaping takes pride in their work for the varied clientele that they serve and are committed to beautifying properties throughout the community to add value where its' needed.
# # #
If you would like more information about this topic, please contact JHC Landscaping at (416) 779 – 6655 or email at info(at)jhc-landscaping(dot)com.