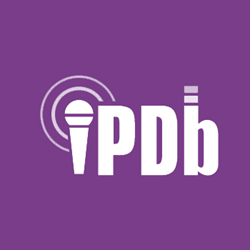 It's already a favorite even before it's official launch!
Los Angeles, CA (PRWEB) April 17, 2014
Today we are pleased to announce the beta release of IPDb, the Internet Podcast Database. Podcasts have steadily gained in popularity over the past ten years and can be found on a variety of platforms including iTunes, Zune, Stitcher…and now, there's IPDb - a comprehensive, online searchable podcast database.
For those new to the term "podcast," it is a blended term joining "pod" from iPod with "cast" from broadcast. The term "podcast" was coined by Ben Hammersley in The Guardian newspaper in a February 2004 article, along with other proposed names. A podcast is a collection of .mp3 files that the listener can follow and download onto a portable .mp3 player with the most popular being the smartphone. Podcasters produce a wide variety of content from novels to movie reviews, how-to podcasts, real estate, gardening, fishing, sports, and science and on just about every topic that anyone wishes to discuss anytime, anywhere. Almost without exception, podcasts are free for people to download and listen.
The advantage of participating with IPDb is to enhance not only the podcast fans' online experience, but also that of the podcasters. IPDb gives podcasters an opportunity to maintain a celebrity profile and link all their associated podcasts. Another perk for podcast celebrities is to showcase their award-winning podcast with appropriate trophy icons. Podcast fans have the ability to leave valuable feedback and rate podcasts.
During the beta phase of development, all users will not be charged a fee for utilizing the site. After beta testing is complete, podcast fans will continue to have free accounts while PodcastPRO accounts will then cost $9.99/month to maintain their celebrity profile and all associated podcasts. The first 1,000 podcasters who sign up for a Pro account during beta testing will receive a "grandfathered" rate of $5.99/month as well as other perks such as complimentary advertising.
IPDb was a revelation that founder, Serena Travis, received while stuck in Los Angeles traffic last December. She was thinking about some podcasts that she was working on, and then her mind started to wander to other things including developing a profile on IMDb. And then it occurred to her, why not have an online searchable database just for podcasts and podcasters? Travis has created a few podcasts; with her first being Good Morning Scott Valley. "I've been hooked on podcasts since 2010 and after I started producing my own in 2011, I knew there was no turning back," said Travis. She noticed that the key element missing from most other platforms was a strong podcaster's profile page, "We want to celebrate the podcaster as well as the podcast."
Chuong Thai, representing Zero Six Media, the firm developing the software and site, has already been getting compliments on the layout and functionality. "We have had several clients comment on the simplicity of the IPDb site – it's already a favorite even before its official launch!"
IPDb plans to roll out a red carpet event this summer to coincide with the official launch of the web site.
To join the IPDb community, go to beta.ipdb.net and sign up today. It's purple. It's people. It's podcasts!