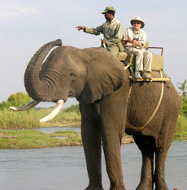 Hollidaysburg, Pa. (PRWEB) April 21, 2014
Carol Stevens, mother of ClearRock Inc. founder Annie Stevens, has been profiled by the American Cancer Society's Stories of Hope as she turns 90 years old and celebrates her 57th year as a breast cancer survivor. She is believed to be one of the longest-living breast cancer survivors in the U.S.
Carol, a resident of Hollidaysburg, Pa., may share that distinction with Jeannette Bey, 92, of Holmen, Wisconsin, who has also survived breast cancer for 57 years. Determining the official designation is difficult because statistics on cancer survivors go back to only 1973, according to the Surveillance, Epidemiology and End Results (SEER) Program of the National Cancer Institute. Both women were diagnosed in 1957.
Carol was profiled on the American Cancer Society's website on March 24 and Jeannette's story was told in a 2010 article in The La Crosse Tribune. The women are planning to speak before Carol celebrates her birthday on April 25, according to her daughter, Annie Stevens, managing partner and founder of ClearRock Inc., an executive coaching and outplacement firm headquartered in Boston.
Carol's survival story began with her cancer diagnosis at the age of 33, according to the Cancer Society's profile. A mother of four children, she traveled from her Hollidaysburg home to see a specialist in New York with her oldest daughter, Brooks, 8, because she was concerned that the child had a brain tumor.
Several months before that trip, Carol had discovered a lump on her breast, but her local doctor diagnosed it as a result of nursing Annie, her youngest daughter, who was born a year earlier. "While at the hospital with Brooks, Carol decided to get tested, too. The test results showed that Brooks did not have a tumor, but Carol did," according to the profile.
"In 1957, breast cancer treatment was much different than it is today. The standard surgical treatment was a radical mastectomy, which is removal of the entire breast, lymph nodes, and some muscles of the chest wall under the breast. Today, this type of surgery is rarely needed to treat breast cancer. Instead, women with breast cancer can choose among less drastic kinds of surgery. The surgeon also removed Stevens' ovaries as part of her breast cancer treatment. This is rarely done today," the profile states.
While Carol and Brooks were in New York, John Stevens, Carol's husband, taught one-year old daughter Annie to walk, and she greeted them at the door when they arrived home.
Doctors originally gave Carol only five years to live – and she has surpassed that by more than half a century.
There was no chemotherapy or radiation treatment back then, but her doctor gave her some advice that she has followed to the letter ever since. "I was told when I got home not to get tired, hire a baby sitter every week and go on a date with my husband. The doctor also told me to put my feet up for 10 minutes a day," Carol recalls.
John Stevens, a geologist and avid outdoorsman who worked on the Alaska pipeline, died in 2007. Carol still puts her feet up for 10 minutes every day.
She also followed her doctor's advice to keep active. After raising their children, she received a master's degree in education from Penn State while in her 40s and became a remedial reading specialist. She became an administrator and supervisor of language arts in the Hollidaysburg and Altoona area school systems, pushing for reading and writing programs across the districts. She retired at age 69 and consulted in language arts, spoke at conferences and assembled reading workshops until she was 72.
But she wasn't finished with her adventures. After John died, Carol traveled the world with Annie – going on safari in Africa, taking a Zodiac around icebergs in Alaska, canoeing in white water, hiking and camping. She fulfilled one of her lifelong dreams at age 83 when she rode an elephant named Danny in Africa. She and Annie are heading to the Amazon next in November on a National Geographic tour.
The grandmother of one and a great grandmother of two, Carol is now getting ready to mark her 90th birthday with a party in Hollidaysburg on April 25 that will be attended by 53 friends from all over the country and her children: Annie, 57; Brad Stevens, 59; Brooks Stamm, 64; and John Stevens, 67, and their spouses.
Reflecting on her life of achievement, Carol states, "You get up every morning and count your blessings. I have something on my computer that says, 'There is a reason God limits our days: to make each one precious.' And that's what I do."
Daughter Annie attests to her mother's optimism. "She's a survivor. She has survived breast cancer after being told she would die in five years. I'm certain this has infused her life-living attitude."