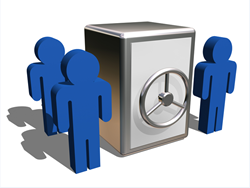 I'm a craftsman, salesman, and business owner. I partner with SunRay to protect my right to be paid. I am a small business; I can't afford to work for free!
Fort Lauderdale, Florida (PRWEB) April 17, 2014
Two national firms have vowed to help construction companies secure their hard-earned money. SunRay Construction Solutions, a National Construction Documents service that secures lien rights and bond claim rights by sending a preliminary notice, and revenue-recovery-firm Hunter Warfield have entered into a strategic relationship to help suppliers and contractors collect payments owed.
With the crazy winter winding down in the northern states, construction projects are on the rise. "As the economy picks up in our business, the exposure to more clients defaulting on payments increases. That's the main reason we are looking to secure liens on our projects, to ensure that we actually get the money we've earned," says Bruce Stewart, Regional Manager of Premier Electrical Staffing. "I work throughout the country; I'm a craftsman, salesman and regional manager. I partner with SunRay to protect my right to be paid. I am a small business; I can't afford to work for free!"
"We've been seeking a professional revenue-recovery partner that specializes in the construction industry to provide our customers with alternative solutions when they find themselves without lien rights," said Ariela Wagner President of SunRay Construction Solutions. "Hunter Warfield's knowledge of the industry, record of results, and experience in this business provides a solution that will help SunRay's customers have additional solutions to help secure their receivables."
In addition to assisting SunRay Construction Solutions and its clients with revenue recovery, Hunter Warfield plans to refer clients to SunRay who need assistance in securing their lien rights. "SunRay is one of the country's leading construction notice companies," said Greg Duss, Senior Vice President of Hunter Warfield. "We plan to refer our construction clients who are not securing their lien rights to SunRay."
Bruce adds, "Knowing that the laws are on my side when it comes to collecting, means I can stick to what I do best. Construction."
--------
SunRay Construction Solutions has earned a strong reputation by providing the most methodical, sophisticated and technologically advanced solutions to its clients. Their customers benefit from regular updates on changes in the construction lien laws, a sophisticated, user-friendly database, a streamlined system allowing them to track notices online, and reminder notifications on lien and bond claim deadlines. For more information, visit http://www.sunraynotice.com.
Contact:
Ariela Wagner, President
SunRay Construction Solutions
954-491-1861
For 30 years, Hunter Warfield has been the trusted partner of construction professionals. Hunter Warfield provides a variety of services: debt collection, credit granting consultation, debt collection consultation, and complete asset investigation. Hunter Warfield is a member of NRCA, FRSA, NEMEON, and SIDA and has been certified by the Commercial Collection Agency Association. For more information, visit http://www.hunterwarfield.com.
Contact:
Scott Thomas, Vice President, Business Development
Hunter Warfield
(813) 283.4530