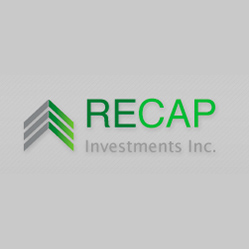 Recap Investments Inc. offers their customers a wide array of expertise.
Toronto, Ontario (PRWEB) April 22, 2014
The Costa Rica Playa Lagarto Eco-Development is situated over 1,100 acres of beautiful coastal views and mountainous terrain. The development neighbors the nearby surf-towns of Tamarindo, a renowned surfing destination for beginners, and Nosara, a relaxing tropical getaway. Only an hour away from the Liberia International Airport and offering spectacular views of the Pacific Ocean, this development is being offered through Recap Investments Inc. today.
The Honduras Corinto Pearl Eco-Development is a rainforest community resting on 200 acres of lush, tropical paradise. Private, self-sustaining, and full of resort amenities to take advantage of while still having your own property to relax on, the community plans to be run largely on solar power, fed through organic plantations and entertained by the natural surrounding wonders. The Honduras Corinto Pearl Eco-Development is only minutes away from the beach, international airport, and the city of La Ceiba. Recap Investments Inc. is offering the opportunity to invest in what is deemed the Entertainment and Eco-Tourism Capital of Honduras.
The Honduras Trujillo Beach Eco-Development rests on 600 acres of lush rainforest, plantations, and nearly 15,000 feet of private beachfront – that is, one of the largest in Central America. This eco-friendly community is gated, self-sustaining, and lies extremely close to multiple national parks, historical sites, and the second largest coral reef reserve in the world on Roatan Island. View the website here http://www.recapinvestments.ca/.
Recap Investments Inc. are offering the opportunity to prospective investors to put their faith in either of these three developments. The firm specializes in finding investment opportunities in emerging markets and with the discovery of these three developments, it's easy to see why one would be tempted to invest.
Recap Investments Inc. offers their customers a wide array of expertise. The company's team of professionals assist their clientele through the entire developmental process from pre-purchase, to post-purchase, to the reselling process, and even to a rental program.
Take an investment with Recap Investments Inc. and let the future unfold.
About Recap Investments Inc.
Recap Investments Inc. primary objective is to create environment-conscious yet profitable boutique eco-communities which can yield high returns for its investors while maintaining all the traits of a first-class luxury resort. Based in Toronto, Recap Investments Inc. is dedicated to providing exceptional service in every phase of property development including but not limited to land acquisition and financial assistance. The company's flagship project, the Trujillo Beach Eco-Development, has exceeded all client expectations through successfully merging a green lifestyle opportunity with a strong return on investment. With over 400 satisfied owners, the community is well on its way to becoming one of the largest and most successful private, beach-front developments in all of Central America. Recap Investments Inc. offers a strong focus on client satisfaction that has shaped the company to what it is today. The company that provides everything from infrastructure and house construction to rentals, resale opportunities, and the maintenance of an on-site organic plantation and amenities for everyone to enjoy. Trusted partners include only the best legal, architectural and contracting firms available locally in each community and our avid work in these communities proves the level at which we advocate for ongoing support through the exercising of fantastic local resources, job creation and community support.
###
If you would like more information about this topic, please contact Recap Investments Inc. at 1 (888) 212 – 8584 or email at info (at) recapinvestments (dot) ca.