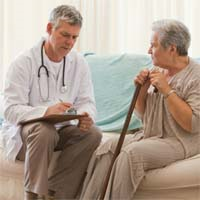 For people on Actos, knowing the signs of bladder cancer could be life-saving.
Raleigh, NC (PRWEB) April 17, 2014
Cancer information site Cancer Monthly is advising Actos users to be aware of the symptoms of bladder cancer after a jury in the U.S. District Court for Western Louisiana concluded that the drug's manufacturer was responsible for compensating a bladder cancer victim $9 billion. (Terrence Allen, et al. v. Takeda Pharmaceuticals North America, Inc., et al, No. 6:12-cv-00064) Actos users who have been diagnosed with bladder cancer can click here for more information.
According to court testimony, the subject of last week's trial, New Yorker Terrence Allen, took Actos for five years before he was diagnosed with bladder cancer in 2011. But an FDA warning about Actos issued that same year says even people who were on the drug for a year could face a 40% higher chance of developing bladder cancer. (1)
In its warning statement, the FDA advises Actos users to be aware of bladder cancer symptoms including blood or red color in urine, urgent need to urinate, pain with urination or pain in the lower back or abdomen. According to the American Cancer Society, changes in urination, such as increased frequency can also be an indication of bladder cancer. (2)
"It is always important for patients to understand the potential side effects of any medication they are taking, but for people on Actos, knowing the signs of bladder cancer could be life-saving," says Cancer Monthly's Managing Editor Alex Strauss. "In addition, these people could have a legal recourse they are unaware of." If you took Actos and are diagnosed with bladder cancer, you should speak with an experienced attorney to determine your legal options. Click here for more information.
The Louisiana-based trial of Japanese drug maker Takeda Pharmaceuticals and its North American marketing partner Eli Lilly is the first federal trial focused on the bladder cancer risks of Actos.
1 - "FDA Drug Safety Communication: Update to ongoing safety review of Actos (pioglitazone) and increased risk of bladder cancer", June 15, 2011, FDA website, http://www.fda.gov/Drugs/DrugSafety/ucm259150
2 – Signs and Symptoms of Bladder Cancer, American Cancer Society, http://www.cancer.org/cancer/bladdercancer/detailedguide/bladder-cancer-signs-and-symptoms
For over ten years, Cancer Monthly has been the only centralized source of cancer treatment results. Patients can see the actual survival rate, quality-of-life indicators, and other key data for approximately 1,500 different cancer treatments. Cancer Monthly provides timely and ground-breaking news on the causes, diagnoses and treatments of the most common cancers including Bladder, Brain, Breast, Colon, Kidney (Renal), Liver, Lung (NSCLC), Ovarian, Prostate and Rectal Cancers, Melanoma, Mesothelioma, and Non-Hodgkin's Lymphoma. Written for patients and their loved ones, Cancer Monthly helps families make more informed treatment decisions.