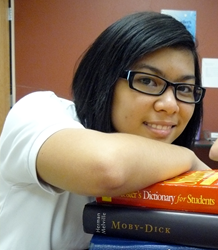 Imagine Schools and our local board founded this campus with a vision of offering an academically rigorous education to students, preparing them for success in college and a globally competitive workforce. – Dr. Brad Uchacz, Executive Vice President
Arlington, VA (PRWEB) April 15, 2014
Imagine Schools announced today that Imagine International Academy of North Texas in McKinney, Texas, joins the ranks of just 225 schools worldwide to offer all three International Baccalaureate (IB) programmes of education. Imagine International Academy is one of only 66 schools in all of North, Central, and South America to offer all three programmes, and one in less than 10 schools in the US to provide this continuum of IB education tuition-free for students.
Dr. Brad Uchacz, executive vice president of Imagine Schools, notes that the school is only in its second year of operation, making this announcement especially meaningful to the students, staff, and families served. "Imagine Schools and our local governing board founded this campus with a vision of offering an academically rigorous education to students, preparing them for success in college and a globally competitive workforce," he explains. "With a current enrollment of more than 1,000 students and more than 1,400 on a waiting list, parents recognize the outstanding tuition-free, college preparatory education available through the IB programme established at Imagine International Academy."
The International Baccalaureate framework of education is renowned around the world for its inquiry-based interdisciplinary approach through which students ask questions in order to develop connections between subjects. It also develops positive character using the IB Learner Profile, emphasizing traits such as being reflective, principled, and balanced. This framework of education is reflected in the three programmes offered at Imagine International Academy: IB Primary Years Programme for students in grades K-5; Middle Years Programme for students in grades 6-10; and the Diploma Programme for students in grades 11-12.
In Texas, students graduating from high school with an IB Diploma are eligible for a minimum of 24 semester hours of college credit at any public institution of higher education.
"The rigorous authorization process established by the International Baccalaureate Organization ensures that every school offering any of the three IB programmes worldwide maintains the same high standard of quality," said Ann Carrell, Board President. "We are very pleased to be able to offer this educational opportunity to the families of North Texas."
Presently serving just over 1,000 students in grades K-10 for the 2013-2014 school year, the Imagine International Academy of North Texas is growing by a grade each year and will serve all grades from K-12 by the fall of 2015.
Imagine Schools is a national network of 69 public charter schools educating more than 36,000 students in 11 states and the District of Columbia. Imagine Schools partners with parents and guardians to educate their children, providing high quality schools that prepare students for lives of leadership, accomplishment, and exemplary character. Learn more at ImagineSchools.com.