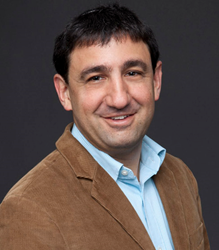 Jeremy's expertise in building businesses and his relentless pursuit to find companies that will deliver on Kantar Health's growth strategy are invaluable.
New York, NY (PRWEB) April 16, 2014
Kantar Health, a leading global healthcare consulting firm, has named Jeremy Brody as Executive Vice President, Corporate Development. In his new role, Brody will lead Kantar Health's partnerships and acquisitions activities as well as continue to oversee the firm's strategy for incorporating digital and mobile into its research programs.
Brody is based near Tel Aviv, Israel—dubbed Silicon Wadi due to its high concentration of technology and medical companies—giving him access to companies at the forefront of the latest big data and healthcare technology trends.
"Jeremy is passionate about bringing technology-based innovations to Kantar Health's portfolio," Global CEO Lynnette Cooke said. "During his time with Kantar Health, he has pursued partnerships with established and start-up companies and helped integrate them into our business. Jeremy's expertise in building businesses and his relentless pursuit to find companies that will deliver on Kantar Health's growth strategy are invaluable."
Brody, a health industry veteran, will focus on identifying industry partners that complement and expand Kantar Health's industry-leading portfolio of research and consulting services, including life sciences marketing research, health economics and outcomes, market access and safety surveillance.
"I'm excited to be taking on this challenging role, especially related to forming partnerships with complementary companies in the pharma and healthcare industries," Brody said. "Whether a company has been around for many years, or simply a start-up with an idea, I want to explore how we can partner with them to develop data sources and offers that will help our clients improve patient outcomes."
Brody was a co-founder of Jstreetdata.com, a web-based medical market research company that was acquired by NFO Worldgroup, now part of Kantar. He holds a Master's in Health Policy Management from the Harvard School of Public Health and a Bachelor's in Psychology from New York University.
About Kantar Health
Kantar Health is a leading global healthcare consulting firm and trusted advisor to many pharmaceutical, biotech, and medical device and diagnostic companies worldwide. It combines evidence-based research capabilities with deep scientific, therapeutic and clinical knowledge, commercial development know-how, and brand and marketing expertise to help clients evaluate opportunities, launch products and maintain brand and market leadership.
Kantar Health understands the influence of patients, payers and physicians, especially as they relate to the performance and payment of medicines and the delivery of healthcare services. Its 700+ healthcare industry specialists work across the product lifecycle, from preclinical development to launch, acting as catalysts to successful decision-making in life sciences and helping clients prioritize their product development and portfolio activities, differentiate their brands and drive product success post-launch. For more information, please visit http://www.kantarhealth.com.