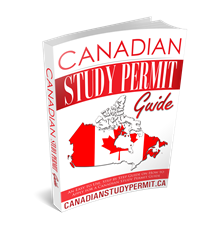 "Education, innovation and knowledge are key drivers in a world economy. Attracting more international students and researchers to Canada will create jobs and economic growth.." excerpt from the International Education Strategy
Vancouver, BC (PRWEB) May 06, 2014
The Canadian Study Permit Guide gives users an easy-to-use, step-by-step method of applying for a Study Permit in Canada. Instead of spending thousands of dollars on an immigration lawyer or consultant, or relying on online resources to apply for a study permit, the Canadian Study Permit Guide gives potential students a viable alternative at a very modest cost.
If one does require a Study Permit, the ability to meet the Canadian immigration criteria depends, of course, on his/her personal and professional background. By the same token it also depends on how accurately the forms are filled out. Any missing information or documents, could invariably result in the application being rejected, and a forfeit of the fees and place in the university or college.
Using an immigration lawyer or consultant will cost thousands of dollars. The information they use is all referenced from online resources, which are freely available to those who know where to look.
The Canadian Study Permit Guide uses the same information as these lawyers and consultants, and presents the application process in an easy to follow, step-by-step fashion. There are lots of tips and tricks that will ensure a better chance of success than if set out to do this himself/herself.
The guide contains 24 information packed chapters including:

Are you eligible to apply?
What happens after I send in my application?
A list of important checklists
Medical coverage – what you need to know
Budget basics and other financial information
Housing options
The guide was created in response to the Canadian government's launch in January 2014, of a new "International Education Strategy" aimed to increase the number of international students in Canada from the current 260,000 to 450,000 to Canada by 2022.
A representative of the company responsible for creating the guide commented, "When we heard of the Canadian government's new initiative to attract foreign students, we immediately began to monitor the immigration forums for a reaction." He added, "We found that while this move was applauded, a number of students complained about not being able to afford an immigration lawyer and that they took too long to process the application. There were also numerous complaints about applications being rejected by those who made online attempts to apply."
So after various consultations with retired immigration officials and a sample foreign students keen to study in Canada, the guide was published. Initial trials by a sample of students from Africa and the Indian sub-continent proved to be a 100% successful.
There is a free bonus book "Thinking of Studying Abroad? Why you should make Canada your First Choice" that purchasers of the Guide receive. This book is packed with useful information about studying in Canada and has been well received.
For more details about how you can use this guide to apply for a Canadian Study Permit, and its features, visit http://canadastudypermit.ca/. You can watch the video here: http://youtu.be/Nl1hidTQsDc