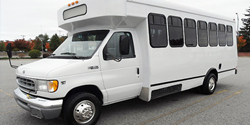 Our offers are here to help people get a great airport parking experience.
Newark, NJ (PRWEB) April 23, 2014
Greenbee Parking, a young and rising airport parking firm, has just released their new offers for travelers using the busy Newark (EWR) airport. With these offers in place, one no longer has to worry about beating traffic to get a good parking spot and still catch the flight in time for it is to pre-book a space online. Moreover, there will now be multiple options to choose from and get 24 customer support, all at very discounted and cheap Newark airport parking rates. What this essentially means is that there is a possibility to save anything between 30-75% on typical parking expenses without having to rely on special offers or seasonal discounts. These offers will be available round the year and change the way one looks at airport parking from now on.
"We will make sure that every EWR traveler has the scope to save and be pampered if they so wish," said Christine Cooper – Marketing Coordinator, Greenbee Parking. "Our offers are here to help people get a great airport parking experience and save a bundle at the same time with our very cheap Newark airport parking rates."
Newark Liberty International Airport Parking Information
Newark Liberty International Airport is a busy one, catering to not just New Jersey travelers but also acting as the alternative airport for New York bound travelers. It is one of the busiest and most important international gateways with connecting flights to all major destinations around the world. It sees around 34 million passenger footfalls on an annual basis, a figure that is steadily increasing every year. Booming business and increasing passenger volume has led the EWR authorities to focus on major renovations and make traveler experience even better. The glitzy airport is easily comparable to an upscale mall and is a favorite with frequent fliers. To match this experience they are also focused at improving and expanding the airport parking scene.
They are aided in this endeavor by newcomers like Greenbee Parking who have already made a niche for themselves in terms of affordable and innovative parking. Now they are offering more options for short and long term parking, at very cheap Newark airport parking rates for all. One can now expect major savings on parking expenses and experience a great service as well.
The Greenbee Airport Parking Solution
Greenbeeparking.com is the connection between consumers and parking vacancies in close proximity to major airports and seaports. The parking spaces are very affordable because the company has negotiated discounted rates with major hotel chains for the parking spaces that are not currently occupied. Here's how it works.
Greenbee Parking puts the available inventory of parking spaces on their website to be reserved by business and leisure travelers looking for cheap airport parking. This alternative method for finding parking equates to significant savings for the traveler. You can learn more about their offers from (http://youtu.be/RWc3dqhugFA) or via the web at (http://www.greenbeeparking.com/).
About Greenbee Parking
Greenbee Parking is the nation's most innovative long term parking company, with a new way of making long term parking affordable. The company is rapidly adding new airports to its network.