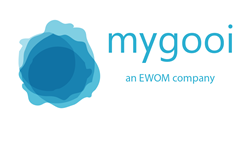 This just makes sense. Imgur is where we want to be.
Urbandale, Iowa (PRWEB) April 16, 2014
Mygooi, a cloud based mobile app technology company with headquarters in Des Moines, USA and Chennai, India, announced today that it has selected image hosting service Imgur as its primary vehicle for netting international market awareness. Mygooi will begin immediately posting the majority of its uniquely branded content on Imgur as it boosts its public profile on the world stage.
"Imgur is a company that has earned its stripes domestically through hard work and creativity, and user numbers now tell the tale." Mygooi Founder Jay Namboor explained. "By selecting them for our primary brand development venue we're simply riding the big wave around the world. Mygooi recognizes the power of visual media and freedom of movement in the online space."
Mygooi Viral Development Officer Johnny Krohn added, "This just makes sense. Imgur is where we want to be."
Mygooi will be hosting a 2014 global meme contest on the Imgur platform that offers the winner a $5,000 travel voucher to any destination in the world. Mygooi has target markets in Europe, Japan, China, India and the Americas and will debut its latest mobile platform this spring.
About Mygooi
Mygooi™ is a cloud based mobile technology company that creates a new social business network called the Gooi powered by Electronic Word of Mouth™. We put advanced mobile application technology at the fingertips of businesses and consumers to set free the power of innovation and enterprise around the world. Mygooi will always be free to download and use. Mygooi. An EWOM Company™.
See Mygooi updates and watch GooiNation grow on Facebook.
Visit our new website and download the app upon release at mygooi.com.
Mygooi supports the Cystic Fibrosis Foundation. Check them out at http://www.cff.org.
Media Contacts:
Kyle Eason, Media Relations, US
Mygooi
(641) 840-9518
Kylee(at)mygooi(dot)com
Jon Buscall, Media Relations, International
Mygooi
+46768637285
Jonb(at)mygooi(dot)com
###