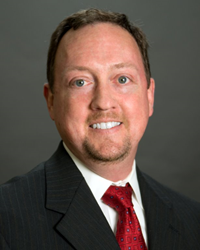 My goal is to be a trusted resource and provide the best level of service my customers deserve.
Memphis TN (PRWEB) April 18, 2014
Data Facts Inc-a nationwide provider of mortgage lending and background screening solutions-proudly announces the recent induction of Rory Tipton into the Arkansas Mortgage Bankers, Board of Directors. The 12 members on the Board of Directors manage and lead the affairs of the Arkansas Mortgage Bankers, and all nominations are determined by a vote among the members.
Membership of the Arkansas Mortgage Bankers Association consists of individuals, partnerships, corporations, trusts, associations and other forms of business endeavors engaged in one or more fields of mortgage banking, financing or servicing in Arkansas.
Rory Tipton's tenure with Data Facts, Inc began in 2012. While new to the mortgage industry, Rory's passion in client service enabled him to embrace this industry by maintaining focus on his customers. "My goal is to be a trusted resource and provide the best level of service they deserve, while helping them achieve their key objectives," says Rory. "Being able to serve on the board that represents the interests of my industry is an honor."
"Rory's professionalism and dedication to excellence has made him an indispensible asset to our sales team," says Julie Wink, Executive Vice President of Data Facts, Inc.
Rory plans to continue the expansion of Data Facts, Inc into new markets with additional products and services in 2014.
About Data Facts, Inc.
Since 1989, Data Facts has provided information you trust and rely on to make sound lending, hiring, and other business decisions. Data Facts' core divisions include, financial lending solutions for mortgage companies and background screening for employment, volunteers and students. We have a reputation for providing premier lending solutions, which enables our customers to close more loans faster and easier than ever.
Data Facts is one of only 2% of background screening companies that have achieved the gold standard of accreditation by the NAPBS. We provide crucial information for a broad variety of business needs. Our top of the line technology delivers information quickly, accurately and securely.
Data Facts has offices located throughout the United States and serves a wide variety of customers within the United States and Internationally. Data Facts is a 100% woman owned, diversified supplier.
About MBAA
The Mortgage Bankers Association of Arkansas was founded in 1959 as a non-profit organization with six purposes.
1. To preserve and promote the welfare of the mortgage banking industry in the state of Arkansas;
2. To encourage sound and ethical business practices among its members;
3. To acquire and disseminate correct and current information on pending legislation, rules and regulations affecting the industry;
4. To sponsor and/or conduct meetings and programs of interest to the Association and provide a platform from which the members of this Association can express their views on practices, legislation, rules and regulations affecting the industry;
5. To afford the opportunity for those engaged in the mortgage banking industry to secure the benefits of personal acquaintance;
6. To cooperate with all public and private agencies in all matters relating to sound mortgage banking.
.