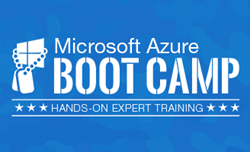 Indianapolis, Indiana (PRWEB) April 17, 2014
Aptera Software, Inc., a software development and technology firm, announced a no cost, hands-on, expert training session that allows attendees to experience the power of Hybrid Cloud.
You can have the best of both worlds! With Microsoft Azure and System Center 2012 R2, IT Pros can easily extend an on-premises network to embrace the power and scale of the cloud – securely and seamlessly. These Hybrid Cloud scenarios present real solutions that you can implement today to solve pressing IT issues such as:

Managing more data without more hardware
Protecting Data with Off-site Backups
Business Continuance and Disaster Recovery
Cost-effective, On-demand Dev/Test Environments
Internet-scale Web Sites and more
Aptera's field-experienced Technical Evangelists will guide you through the process of jumpstarting your knowledge on Microsoft Azure Storage, Virtual Machines and Virtual Networking for key IT Pro scenarios. Complete all of the hands-on labs and you'll walk away with a fully functional Windows Server 2012 R2 or Linux cloud-based test lab running Microsoft Azure.
When: Tuesday, April 29th, 2014 from 8:00am – 2:00pm (Eastern Time)
Where: 500 E. 96th St. Suite 460, Indianapolis, IN 46240
Giveaway: Register today and be entered to win a new Surface RT!
Breakfast and lunch will also be provided, so come hungry.