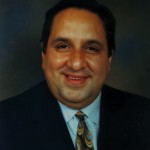 In this cutting-edge presentation, Farah will analyze the different post-Windows alternatives that are evolving as they are written, illustrating the operating system of the future as device-agnostic, transparent, and non-intrusive to the user
TARZANA, Calif. (PRWEB) April 16, 2014
Siamak Farah, founder and CEO of InfoStreet, Inc. will guide attendees into the future of the operating system at the 2014 SaaS University cloud conference. In this cutting-edge presentation, Farah will analyze the different post-Windows alternatives that are evolving as they are written, illustrating the operating system of the future as device-agnostic, transparent, and non-intrusive to the user. His keynote address will cover topics including the Chrome/tablet/smartphone model, cloud-based systems and the new class of applications being developed to run on them. With more than 20 years of experience, Farah is a pioneer in the SaaS and cloud industries. His LinkedIn profile can be viewed here.
The conference, called SaaS & Cloud Applications University Conference, is the industry's comprehensive cloud applications conference. The agenda covers topics ranging from critical data on the growth of SaaS and cloud to successful SaaS business and pricing models, and includes 26 sessions, five keynotes, five tracks, and three workshops. Other speakers include experts in the field of SaaS and cloud who will offer insights into marketing, sales, social media, and more.
The conference will be held in Austin, TX on May 13, 14, and 15. Early bird pricing is available through May 7, and by registering with the code INFOSTREETSAVE100, attendees can save an additional $100 on registration. This code can be combined with group discounts.
Register online at https://www.regonline.com/Register/Checkin.aspx?EventID=1498609.
ABOUT SIAMAK FARAH
Siamak Farah is the founder and CEO of InfoStreet, a leading provider of cloud-based solutions. Active in its day-to-day management, Siamak has assembled and leads a seasoned team of industry professionals at InfoStreet.
As President of one small, publicly-listed software development firm and the Chief Operating Officer of another, Siamak has extensive small business management expertise. This, combined with years of experience as a software developer, places him in the unique position of having hands-on understanding of technical, marketing, and management issues; the very combination required for a successful Software as a Service pioneer.