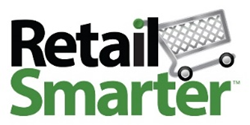 New products need to draw attention and sell themselves to the shopper.
St. Louis, MO (PRWEB) April 16, 2014
Angie Echele, President of Retail Smarter, appeared on STL TV Live to discuss brand marketing tips for small companies seeking to succeed in national retail sales. Sarah Bernard, of STL TV, the TV station of the city of St. Louis, interviewed Echele to create a two-part video featuring tips and lessons learned from seven years working with small companies and entrepreneurs.
Ms. Echele and Ms. Bernard cover key components of a winning brand strategy, from pre-market due diligence to package design and the importance of identifying the right target market. For a small or new company, Ms. Echele stresses the importance of having a "laser focus" on the consumer who is most likely to purchase your product. Spreading limited dollars too thin is a common marketing mistake among small companies.
When Bernard inquires about whether small companies plan for advertising investment, Echele suggests that marketing investment is a must. Even though a product may be placed on the shelf, consumer offtake is not a given—even at a large national retailer. New products need to draw attention and sell themselves to the shopper.
International companies interested in launching consumer packaged goods in the United States will also find the interview educational. Through a strategic alliance with National Sales Solutions, Echele works with companies from around the world. Together, Retail Smarter and National Sales Solutions have created successful sales and marketing strategies for several health, beauty and wellness brands.
About Retail Smarter
Retail Smarter™ specializes in fast-tracking consumer packaged goods into national retail distribution. We provide a unique, whole-business perspective. Brands that retail smarter develop a distinctive identity and deftly communicate it to retailers and shoppers. Companies that retail smarter bring in trusted experts to co-create products, packaging, pricing and processes that grow sales and profit. Retail Smarter's strategic alliance with National Sales Solutions provides a nationwide sales network. With a proven track record of success in marketing, sales and supply chain, experts from Retail Smarter guide clients in all aspects of a winning strategy.
About National Sales Solutions
Founded in 1998 and headquartered in St. Louis, Missouri, National Sales Solutions is a leading provider of outsourced sales services to consumer packaged goods (CPG) companies. We serve a diverse group of global clients and provide each with personal attention to their specific goals. We help clients launch new products, expand into new retailers, grow current sales or enter the U.S. market from abroad. National Sales Solutions offers a complete solution, serving most retail channels, including Food, Drug, Mass, Convenience, Beauty, Natural Products, and major Online retailers. For more information please visit http://www.NationalSalesSolutions.com
Contacts:
Angie Echele
Retail Smarter
angie(at)retailsmarter(dot)com
636-633-6499
Ron Otto
National Sales Solutions
rotto(at)nationalsalessolutions(dot)com
636-527-7115