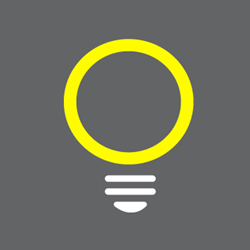 We look forward to offering an increasingly rich experience for the physician investors on angelMD.
San Francisco (PRWEB) April 17, 2014
angelMD, the investment marketplace that connects physician investors and leading medical startups, today announced that it has acquired IncLinx, a software company developing technology to create matches between investors and investment opportunities.
IncLinx, based in New York City and Tel Aviv was created by Brian P. Jacob, MD an internationally recognized hernia surgeon and entrepreneur, and Mr. Mor Swiel (LL.B. LL.M.) a corporate and commercial attorney with extensive involvement in the Israeli startup marketplace. Dr. Jacob and Mr. Swiel, with the assistance of Agiletree, a software development company, created technology to foster matches between potential investors and companies seeking investment based on a rich and evolving set of criteria.
Dr. Jacob will join angelMD as Regional Medical Director - NY while Mr. Swiel will serve as a Senior Advisor for the team in the Israeli market.
"We wanted to bring IncLinx in-house to incorporate the technology developed and the talent behind it," said Tobin Arthur, CEO of angelMD. "The signal to noise ratio for investors is becoming more and more challenging. Brian and Mor understand that identifying appropriate investments is more than just a simple filtering function. We look forward to offering an increasingly rich experience for the physician investors on angelMD."
"Building IncLinx has given us immense insight into the process by which investors connect with opportunities," said Brian P. Jacob, MD, Founder of IncLinx. "angelMD's focus on physicians and the healthcare sector is visionary. We are excited to join this outstanding team as they work to provide an unprecedented environment for making and managing investments. We are further excited to leverage our technology to augment the growing angelMD marketplace where physicians not only connect with investment opportunities, but also to advisory panels, clinical trials, and more to come over time."
About angelMD
Based in San Francisco, California and Seattle, Washington, angelMD is an investment marketplace leveraging a powerful crowd-funding platform that connects physician investors with innovative medical startups seeking capital investments, advisors, and users.
Leading physicians from all over the US have joined the angelMD Clinical Advisory Board and Leaders Club to help source and evaluate opportunities in biotechnology, medical device and healthcare technology. For more information visit http://www.angelmd.co.
About IncLinx
IncLinx - http://www.inclinx.com.