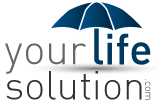 ...various carriers will actually make exceptions for weight based on a ratio of chest-to-waist size
Chicago, IL (PRWEB) April 16, 2014
According to a recent analysis by YourLifeSolution.com, body builders almost never have to pay higher than average rates for life insurance due to having a higher BMI. "Even Arnold Schwarzenegger in his prime would have been able to acquire coverage at standard or better than standard rates. This belief that many people have that they will pay a significant price for life insurance because they are more muscular than average is largely bunk. I can say that this is rarely ever an issue. Even when it is, various carriers will actually make exceptions for weight based on a ratio of chest-to-waist size," said Eric Smith, the founder of YourLifeSolution.com.
YourLifeSolution.com felt it was necessary to release this explanation as many consumers have stated in the past that they have been unrighteously "discriminated" against due to their exercise activities.
Readers looking for more information on term or permanent life insurance products are encouraged to visit YourLifeSolution.com, or call Eric Smith at 888.374.2764.