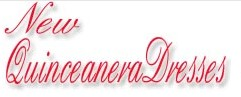 (PRWEB) April 16, 2014
As a popular online supplier of women's special occasion dresses, NewQuinceaneraDresses.com provides a huge selection of affordable and beautiful items. Recently, the company has released its new range of 2014 white and black Quinceanera dresses.
All the company's colorful Quinceanera gowns are made according to the latest fashion trends. The company wants to offer the best Quinceanera gowns for ladies worldwide. Now all its newly released items are available at discounted prices, up to 68% off. The deadline of the promotion is April 30, 2014.
As a matter of fact, the company's website has been updated recently; it is now a multi-lingual platform. The company wants to make its website a one-stop shopping place. Having a rich experience in the fashion industry and a vast knowledge of craftsmanship, NewQuinceaneraDresses.com's top designers can always create amazingly attractive outfits for its new and old clients.
In addition to white and black Quinceanera dresses, the company also offers many other colorful gowns online. A large proportion of its products are popular in the international market. For additional information, the company is selling a lot of wonderful accessories, including dancing shoes, sandals, boots, wedding shoes and so on.
About NewQuinceaneraDresses.com
NewQuinceaneraDresses.com is selling thousands of high quality items online at the moment. Its hot products include coral red Quinceanera dresses, plus size Quinceanera dresses, simple Quinceanera dresses and many more. The company has been working in the fashion industry for over ten years, and it is always working hard to improve the quality of its products.
More detailed information about its unique Quinceanera gowns can be found at: http://www.newquinceaneradresses.com/.