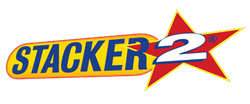 Andover, NJ (PRWEB) April 18, 2014
NVE Pharmaceuticals, the manufacturers of Stacker2 diet and energy supplements took a giant step forward in 2014, with the launch of the "Not Just™" line of Sports Nutrition Supplements, Functional Foods and Nutritional Products.
NVE Pharmaceuticals, the parent company of the globally recognized Stacker2 brand, launched their new sports supplement line Not Just™ this past February in Columbus Ohio at the Arnold Fitness and Sports Festival, with Not Just™ Protein and Not Just™ Pre-Workout.
NVE's complete new line extension under the Not Just umbrella will include Protein-Whey, Isolate, Casein, Weight Gainer, Creatine, L-Glutamine, Pre-workout, Post-workout and a new Fat Burner/Energizer to start. Additional Not Just™ products are starting to rool out on stacker2.com, which others are still in the final stages of development.
"The sport and fitness industry encompasses a culture of people who invest their time and hard earned money to gain an edge for their activities, whether they are on and off the circuit. With our new Not Just™ line of Sport Supplements and Nutritional Products, available at http://www.stacker2.com, NVE delivers on a consumer's personal investment," states Robert Occhifinto, CEO and President of NVE Pharmaceuticals.
About NVE Pharmaceuticals
NVE Pharmaceuticals has been a retail industry giant and innovative private label manufacture of capsules, tablets, powders, carbonated beverages and liquids in the diet, energy and sport nutrition market for more than 35 years. Stacker2 diet and energy supplements remain vibrant and the Not Just™ product line will continue to add to a loyal customer base in the US and abroad, with distribution in specialty shops, food, drug and mass as well as on line at stacker2.com.
For more information on NVE Pharmaceuticals and the entire line of Stacker2 Diet Pills and Energy Products, visit http://www.stacker2.com nveusa.com notjustnutrition.com