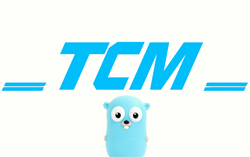 Los Angeles, California (PRWEB) April 16, 2014
Commercial Movers, a business moving company that specializes in office moving known to be looking forward in all areas of optimization and efficiency through technology, announced today that a number of their operating backend servers would be rewritten to operate in the programming language Google Go, otherwise known as Golang. Google Go, originally developed and released in 2007 by a group of Unix Experts. Google Go is known to hold numerous advantages over other languages in its space, most notably a superiorly fast compile speed.
When briefing the press on the transition, which would be initiated at the end of April and slowly rolled out over the course of 6 months, Casey Ruffalo, the lead programming manager for Commercial Movers had this to say:
"We have these servers that aid us in everything from serving quotes to customers interested in IT relocation and office moving to serving our own websites, as well as programs we have written in-house to fulfill statistical needs so that we are more efficient in our operations. For the more complex backend stuff we found ourselves waiting vast periods of time for even a compile with only incremental changes."
"More than it takes to brew a cup of coffee, and sometimes more than it takes to subsequently drink that cup of coffee," he joked.
"We wanted to completely escape this problem, which is when we began playing around with Golang. We found it superior in so many ways, despite likely not even being at it's full potential yet, it's already such a powerful tool."
Commercial Movers surprised everyone last year when it announced that it would be re-organizing and in the process putting a major emphasis on two departments in particular; Research and Development and IT infrastructure.
For more information visit Commercial Movers website.