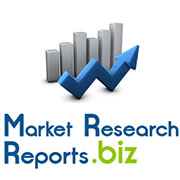 Global Mobile Broadband Industry 2014
(PRWEB) April 16, 2014
The ongoing improvements in infrastructure have driven the continuing uptake of mobility and broadband around the world and in 2014 mobile broadband is the fastest growth area overall for the global telecoms sector. But increased usage has caused data traffic jams on the 3G networks because this infrastructure cannot cope with the rapid increase in traffic over the last couple of years.
Browse Full Report With TOC: http://www.marketresearchreports.biz/analysis-details/global-mobile-broadband-insights-and-statistics-for-a-game-changing-industry
The release of 4G/LTE mobile broadband will certainly ease the issue in the short term and anticipation of this growing demand has resulted in LTE becoming the fastest developing mobile technology to date.
The global mobile industry has been busy developing amazing applications and services for smart phones and devices over the past few years - but it is important to remember that if the infrastructure cannot handle the capacity then this market will quickly stall. The developed markets are already eating up new spectrum with a voracious appetite and it is expected that the current new spectrum allocations for LTE will start to run out in 3-5 years' time - and at this stage there is no clear technical solution ahead for the industry. Many see heterogeneous infrastructure as the way forward – in other words, a conglomeration of technology all tied together – and while this will work, the overall quality and reliability of the network is bound to suffer.
To Download Full Report With TOC: http://www.marketresearchreports.biz/sample/sample/195372
The interest in the VoLTE market is expected to accelerate as LTE networks become more mass market. Cellular operators in the US have gone to great lengths to expand LTE availability across the country. As a result, the US will become a key market for VoLTE services in coming years, with operators and consumers alike benefiting from the scale of LTE and LTE-A network footprints. In South Korea in 2013, KT reported that it was also making significant progress in expanding the coverage of its LTE-Advanced (LTE-A) network.
The increasingly important WiFi market is slowly but surely seeing more sophisticated WiFi products emerge. This level of sophistication is occurring in enterprise and carrier markets and also finding its way into the hotspot market - where it will become the critical hub for the rapidly increasing home network market. It must be recognised that WiFi plays a key role in the telecoms environment of the future. The use of WiFi hotspots continues to rise due to increasing popularity from smart phone and mobile device users.
Global Mobile Broadband – Insights and Statistics for a Game Changing Industry provides important insights into the worldwide mobile broadband industry and includes trends, analyses, statistics and case studies. It provides insights into the fast growing LTE network deployment and the subsequent emerging VoLTE sector. It explores the popular OTT mobile VoIP industry and the growing importance of WiFi to the telecoms sector. Supported by insights and statistics on mobile broadband apps this report also provides valuable information at a regional level including North America, Europe, Middle East, Latin America, Africa and Asia Pacific, written by BuddeComm's Senior Analysts. Please note: Mobile communications is covered in detail in a separate annual publication.
To Inquire Before Buying Report:
http://www.marketresearchreports.biz/analysis/195372
Examples of key insights:
LTE development continues apace and there is no doubt that LTE is going to take a prime position in broadband developments. With competitively priced services, innovative smartphones and an increasing range of very innovative apps, this market is set to continue to boom. Japan, South Korea, USA and Scandinavia are just some of the leading markets in terms of LTE.
Voice-Over LTE (VoLTE) is an emerging service on LTE networks, particularly in the USA and South Korea.
Mobile VoIP is becoming a key area of focus, particularly in Europe and North America.
Smartphone users want faster, more ubiquitous and reliable connectivity, while operators are looking to squeeze every last bit of capacity out of their cellular networks. As a result, smarter WiFi is needed so that it can take on a more strategic role as part of the overall mobile network infrastructure. Ultimately users simply want the fastest and most reliable wireless connection they can get.
The boom in Wi-Fi is also resulting in a growing WiFi carrier equipment market.
In 2014 there are over 2 million apps available from Google Play and Apple app store combined.
The take up of 4G/LTE services has been surging in the leading markets of Asia.
Mobile operators in the Middle East are improving the region's connectivity, upgrading existing networks with HSPA/LTE technology and utilising well developed product distribution channels, customer base and brand to successfully sell mobile broadband access services, content and applications.
Table of Contents
1. Mobile Broadband Insights and Statistics
1.1 Global market summary
1.1.1 Global mobile broadband
1.2 Global mobile subscriptions
1.3 Global mobile capital expenditure (CAPEX)
1.3.1 Software-defined networks
1.3.2 Global mobile revenue
1.4 Global mobile broadband statistics
1.4.1 Mobile broadband connections and technology
1.4.2 Mobile data traffic
1.5 Leading global carriers
1.6 Technology insights
1.6.1 HSPA
2. Long Term Evolution (LTE) and VoLTE Insights and Statistics
2.1 LTE overview
2.1.1 Will LTE steal the broadband revolution?
2.1.2 Global LTE Subscriptions and deployments
2.1.3 Regional market share
2.2 VoLTE overview
2.2.1 Mobile VoIP more popular than VoLTE
2.3 First leading markets: USA and South Korea
2.3.1 VoLTE in South Korea
2.3.2 VoLTE in the USA
2.4 Further country case studies
2.4.1 VoLTE in China
2.4.2 VoLTE in India
2.4.3 VoLTE in Japan
2.4.4 VoLTE in Taiwan
3. Wi-Fi Insights and Statistics
3.1 WiFi starts playing a key role in telecoms
3.1.1 Who will dominate the WiFi market?
3.1.2 WiFi and the role of the telcos
3.2 WiFi business models
3.2.1 The benefits of WiFi
3.2.2 Advertising sponsored models
3.2.3 Obstacles
3.3 Venue Wifi
3.3.1 Location based services
3.4 Global WiFi market summary
3.4.1 Number of wi-fi hotpots and leading markets
Latest Reports:
Biosensors Market - (Resonant Mirror, Electrochemical, Surface Plasmon Resonance, Light Addressable Potentiometric) - Global Industry Analysis, Market Size, Share, Trends, Analysis, Growth And Forecast, 2013 - 2019
Browse Full Report With TOC:
http://www.marketresearchreports.biz/analysis-details/biosensors-market-resonant-mirror-electrochemical-surface-plasmon-resonance-light-addressable-potentiometric-global-industry-analysis-market-size-share-trends-analysis-growth-and-forecast-2013-2019
Biosensors are the devices used for the detection of analyte and combines physiological detector with biological components. There are certain types of biosensors that include resonant mirror, electrochemical, surface plasmon resonance and light addressable potentiometric.The biosensors market is expected to witness the growth owning to wide range of applications in cardiac monitoring, diabetes monitoring, agriculture, drug recovery, environmental practices and others.
Biosensors market is segmented into three aspects include- by applications, technologies and end use industries. The biosensor technology market include optical, electrochemical, thermistors and piezoelectric. The application segment covers wide range of biosensors applications such as medical testing, environmental, food toxicity, agriculture, industrial and others. The end user chapter include biosensors devices practiced by research laboratories, security and bio defense, home care diagnostic and others.
This market is expected to show the single digit growth in CAGR by 2019. Different companies are collaborating with universities to develop biosensors that are affordable, offer high precision and easy to use that acts as driving force for this market.In coming years, companies are investing and discovering non evasive decease monitors that are based on bio-sensing technologies.
To Donload Full Report With TOC: http://www.marketresearchreports.biz/sample/toc/194612
Some of the key drivers for this market include rise in diabetic and aging population leading to chronic decease, increasing demand in point of care testing, miniaturization of sensors in healthcare. Diabetes testing is the largest market for biosensors in medical applications. However, the challenge for this technology is high cost involvement in research and development.
This research report analyzes this market depending on its market segments, major geographies, and current market trends. Geographies analyzed under this research report include
North America
Asia Pacific
Europe
Rest of the World
This report provides comprehensive analysis of
Market growth drivers
Factors limiting market growth
Current market trends
Market structure
Market projections for upcoming years
Network Management Market - Global Forecast, Market Size, Share, Trends, Analysis, Growth AndIndustry Analysis, 2013 - 2019
http://www.marketresearchreports.biz/analysis-details/network-management-market-global-forecast-market-size-share-trends-analysis-growth-andindustry-analysis-2013-2019
Network management is a broad subject of managing a computer network. Network management is a combination of software's and hardware's which allows to monitor the computer network. Network management contributes in identifying the devices present in a network, monitoring the performance of a device and tracking the performance indicators such as packet loss, latency, bandwidth utilization including others. Network management covers security, reliability and performance of any network.
The Network Management market across the globe is expected to show a substantial growth with a single digit increase in CAGR by the year 2019. There is a significant increase in the network management market because it provides functionalities in fault management, performance management, security and accounting management.
The key drivers of this market include increasing focus on technology evolution,increasing customer requirements and increased network security breaches.Some of the factors restraining the market growth are time consuming process of installation and complexity in the methodology. The opportunities for network management market includes optimization of business operations through network management tools and opportunities in small and medium enterprises.
To Downlaod Full Report With TOC:
http://www.marketresearchreports.biz/sample/toc/194607
The Network Management market can be segmented into categories such as segmentation by solution which is consists of network traffic management, network device management, network security management and network configuration management. Segmentation by services such as consulting, support and integration. The market is segmented geographically into Europe, North America, APACand Rest of World (RoW).
Some of the key players in the network management market are Avaya Inc., Alcatel-Lucent S.A., IBM Corp., Juniper Networks Inc., Cisco System Inc., Aruba Network Inc., and CA Technologies Inc. including many others.
This research report analyzes this market depending on its market segments, major geographies, and current market trends. Geographies analyzed under this research report include
North America
Asia Pacific
Europe
Rest of the World
This report provides comprehensive analysis of
Market growth drivers
Factors limiting market growth
Current market trends
Market structure
Market projections for upcoming years
About Us
Marketresearchreports.biz is the most comprehensive collection of market research reports. Marketresearchreports.biz services are especially designed to save time and money of our clients. We are a one stop solution for all your research needs, our main offerings are syndicated research reports, custom research, subscription access and consulting services. We serve all sizes and types of companies spanning across various industries.
Contact US:
Office: United States
State Tower
90 State Street, Suite 700
Albany, NY 12207
Tel: +1-518-618-1030
E: sales(at)marketresearchreports(dot)biz
Web: http://www.marketresearchreports.biz/