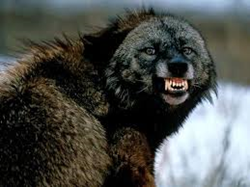 Wolverine @ EurekaMag.com
Mannheim, Germany (PRWEB) April 17, 2014
EurekaMag.com has newly published 3,260 new articles on the wolverine (Gulo gulo). While the site's Research Category extensively covers the evolutionary development of plants, animals and humans, the Life, Earth & Health Sciences Research Section 23 provides an extensive range of articles on the wolf (Canis lupus) and on the wolverine (Gulo gulo). While the wolf is a wild carnivorous mammal of the dog family, the wolverine is a carnivorous mammal not related to the family of dogs (Canidae) but native to the tundra and forests of arctic and subarctic regions.
The Life, Earth & Health Sciences Research Chapter 22006 presents a selection of the current total of 3,260 references and abstracts on the wolf including articles on the history, systematics, morphology and ecology in different regions including Altai, Azerbaijan, Buriatia, Kazakhstan, Krasnoyarsk, Irkutsk and Chita. These articles focus on the numbers and peculiarities of mode of existence in these areas and reveal the reproduction and population structure of wolves.
The chapter includes a range of articles on the wolverine including the species' status, ecology and future research, the wolverine in Spain as one of the south-most spreading species during the Pleistocene, the wolverine Gulo gulo in Norway and on the wolverine Gulo gulo population and its distribution in the Great Khingan Mountains, northeastern China. This article presents the geographical distribution and relative density of the wolverine Gulo gulo population in the Great Khingan Mountains, northeastern China as surveyed during 1996-2000. The wolverine distribution in this area is decreasing and the population size may be less than 200 individuals by now. Another article on the wolverine population in Norway in the 1970s provides information on occurrence and population changes of the wolverine during 1971-1977 which was gathered from municipal Game Boards throughout Norway. The wolverine now seems to occur further south along the Swedish border and further west towards the west coast in southern Norway than in the 1960's.
EurekaMag.com was launched in 1998 and has become a comprehensive publisher of references in biology, in the applied life sciences agriculture, horticulture and forestry, in the earth sciences, in the environmental sciences, and in the health sciences. After its latest update stemming largely from the zoological and evolutionary sciences, it now contains a total of 36.9 million bibliographic references from as early as 1703. Nearly sixty percent or 20.8 million of these entries feature a summary or abstract of their scientific content.
The site also features expert literature searches on user-requested biological, geographical and health subjects, a mobile version for smartphones and frequently updated accounts at Twitter, Facebook, LinkedIn and Google+. The site's current traffic is about 30,000 page visits per day.