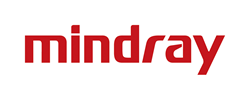 'Medical minds think alike' is more than a commercial slogan, it encompasses our entire philosophy, and sums up our attitude towards R&D, service and sales.
(PRWEB UK) 17 April 2014
A clever twist on the phrase "great minds think alike", the new campaign conveys Mindray's commitment to working alongside the world's greatest minds in medical science to develop more widely available, accessible and technologically advanced healthcare solutions.
Commenting on the campaign's central message, Wang Jianxin, Mindray's Chief Administrative Officer, said, "'Medical minds think alike' is more than a commercial slogan, it encompasses our entire philosophy, and sums up our attitude towards R&D, service and sales. By investing in 'intellectual capital' through R&D, we're investing in the future of high quality medical solutions, better, more comprehensive services, and our unceasing dedication to better hospital operations and management."
Addressing real clinical needs is Mindray's top priority. Each new advance in biomedical science begins with listening to the needs of healthcare practitioners, shaping Mindray's innovations around user's clinical applications, their day-to-day workflow and needs.
Many of Mindray's leading-edge technologies provide good examples of the 'Medical minds think alike' philosophy in practice. Mindray's A7, high-end anaesthesia workstation features an interface for full electronic monitoring of gas flow and a unique optimiser, creating a benchmark in safety and efficacy for anaesthesia workstations. The A7 is the result of in-depth, painstaking research into the practical needs of users, providing an innovative solution to the most pressing issues faced by anaesthesiologists in clinical practice.
Another illustration comes from the DC-8 ultrasound system, which was designed to alleviate clinician muscle fatigue. Mindray partnered with renowned American ergonomics experts to design an easy-to-use device that supports natural human movement in a manner that boosts comfort and productivity.
Finally, to develop the malaria detection function of Mindray's BC-6800 auto haematology analyser, the company partnered with a local laboratory in India to collect a large number of samples for testing during the summer malaria season. As a result, the BC-6800 is now able to accurately detect the presence of malaria in routine tests, pioneering an important advance in global efforts to control and prevent the spread of malaria.
To Mindray, the phrase 'medical minds' applies to doctors and hospital management alike. Improving operational efficiency is a major administrative concern in modern healthcare. In this respect, Mindray delivers a complete package of medical solutions and equipment in four major areas, including patient monitoring and life support, in-vitro diagnostics, ultrasound, and radiology. Mindray's integrated medical device systems enable hospital procedures to run more efficiently, from device configuration to laboratory design, and from professional skills training to after-sales support.