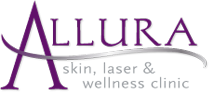 There is so much we can offer our clients to help them look and feel more confident, and this open house is their chance to check out everything we have to offer
Loveland, Colorado (PRWEB) April 17, 2014
Allura Skin, Laser & Wellness Clinic is excited to announce their open house event on April 17th at their location at 4450 Union Street, Suite 201 in Johnstown, Colorado. The event will go from 2pm to 7pm and feature demonstrations of Vasershape, the clinic's body contouring laser. There will also be door prizes and giveaways valued at over $8,000 and delicious food and drink.
"We're excited to show the community everything that Allura has to offer them," said Rebecca de la Torre, M.D., medical director of the clinic. "There is so much we can offer our clients to help them look and feel more confident, and this open house is their chance to check out everything we have to offer."
The open house event will offer clients the opportunity to check out the Vasershape, one of the most in-demand treatments at Allura. The laser temporarily reduces the appearance of cellulite, improving the look of the skin without pain or recovery time. This is just one of the body contouring services offered by the clinic.
Allura also offers skin rejuvenation, permanent makeup, hair removal, and other medical spa treatments. All treatments are overseen by Dr. de la Torre and her professionally trained staff so they can recommend the best treatments for clients and get them the results they want.
The clinic offers free consultations at either their Fort Collins or Johnstown locations, and those wishing to learn more about the services available at the clinics can visit their website at http://www.alluraclinic.com.
About Allura Skin, Laser & Wellness Clinic
Allura is a medically focused skin care clinic dedicated to enhancing the lives of their patients--both women and men--with the most advanced technology, products, and techniques available in the field of cosmetic dermatology. Their commitment is to provide safe, personalized services in a relaxed atmosphere staffed by a medical team well-versed in the latest techniques and treatments.The clinic's belief is that by looking confident and feeling confident, it contributes to the overall well being of their patients.