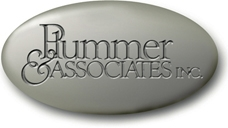 (PRWEB) April 17, 2014
Plummer & Associates, a New Canaan, Connecticut, based executive search firm, has just completed a study that shows 15% of the CEOs in the fashion industry are women. This compares favorably with the retail industry in which 8% are women and the Fortune 500 in which 4.2% are women. The conclusion is that the odds are better in the fashion industry for women seeking to be a CEO.
Plummer & Associates is a boutique executive search firm that serves the consumer direct industry (retail, retail services, ecommerce, mcommerce, fashion, apparel, catalog, direct sales, food service, restaurant, and hospitality segments). The firm also works with venture capital and private equity funds on their consumer direct portfolio companies. Plummer & Associates is based in New Canaan, Connecticut and serves clients in North America and across the globe. We recruit senior level executives to become respected team members and who prove themselves over the short-term as well as the longer-term. Plummer & Associates is well-known as it provides over 7,500 senior executives with important industry reports throughout the year.
For more information, we recommend you visit our website: http://www.plummersearch.com and our blog: http://www.plummersearch.com/blog.
John Plummer
Plummer & Associates, Inc.
"Excellence in Executive Recruiting"
PO Box 607
New Canaan, CT 06840
1-800-603-9981
http://www.plummersearch.com