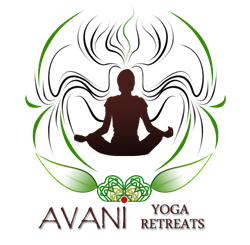 Pucon, Chile (PRWEB) April 26, 2014
Avani Yoga Retreats, Chile's newest provider of yoga, meditation and outdoor adventures, has launched a new line of retreats to take place in Pucon beginning in summer 2014.
Avani Yoga holds three retreats throughout the year depending on the season. Each of these sessions cater to all types of interests, but carry the same Avani Yoga signature of tranquility coupled with excitement. The retreats also take advantage of the south of Chilean towns' natural beauty. Pucon is located next to the Villarrica Lake, right at the foot of an active volcano, the Villarrica. The place is perfect for people who want to connect with nature while gaining the therapeutic benefits of yoga and meditation.
"Upon moving to Pucon seven years ago, I fell in love with it and have wanted to share its beauty with the rest of the world," said Macarena Ayala, co-founder of Avani Yoga Retreats. "Not only its beauty, but also the spiritual potential that allows every one that walks on these lands to find themselves in a way that they never even knew existed."
Macarena, together with co-founder Mabel Araya, chose the Sanskrit name Avani (earth) to signify the objective of their yoga retreats—to achieve a spiritual oneness with the earth as their participants commune with nature through meditation and physical exercise. People from nearby cities and tourists from across the world avail of the Avani Yoga Retreats specifically for this purpose, and as slots are limited, it serves them well to know the schedule in advance to be able to make reservations. The 8-day Yoga and Ski summer retreats will be in two sessions, from July 25-August 1 and August 1-8, 2014. Participants will enjoy ski passes, hot spring dips, daily vegan diet along with massages and body treatments. Macarena and Mabel are planning the next spring sessions in November and December, 2014.
For more information about Avani Yoga Retreats or to place a reservation, click this link or type the URL http://www.avaniyogaretreats.com on their internet browser.
About Avani Yoga Retreats
Avani Yoga Retreats was founded early in March 2014 by friends Mabel Araya and Macarena Ayala after years of experience working with guided tours around Chile. Both women have also taken years of practice in the field Yoga and Meditation, along with courses on the subject in the United States and in England.