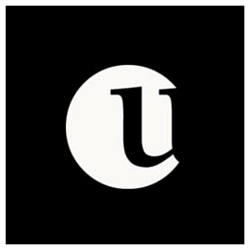 Miami, FL (PRWEB) April 17, 2014
U Style Salon hair salon in Aventura are proud to announce that they are one of the first salons in Miami area to be certified in offering Ouidad products to help their goal of providing the highest quality organic products and the highest standards of care. Curly hair requires specific products, and Ouidad's products are specifically designed for curly hair.
U Style Salon now offers a complete line of Ouidad ("wee-dod") hair care products to enhance and treat curls. Their line of hair care offers products specifically designed to bring out the best in curls no matter what curl-type.
Curly hair has a tendency to be dehydrated due to its spiral structure. Straight hair's cuticle—the hair's protective outermost layer—has a smooth, resistant surface; but curly hair's cuticle layer is lifted away from the hair shaft causing the hair to lose moisture, resulting in dry, frizzy, unmanageable hair. When the molecular layer is filled with amino acids and proteins, the hair will have its own internal weight and will not react to humidity. Because there is no room for water to seep in, hair looks smoother, shinier, and, most importantly, it behaves.
With Ouidad products, all curls can be healthier, shinier, and more manageable. Now, curly hair can be lively and fun. Taking care of it doesn't need to be a burden and take hours upon end. Unfortunately many people buy the wrong hair care products that aren't right for maintaining and keeping curls healthy. In most cases, people are selecting formulas that are inappropriate for their hair type or using the products incorrectly.
About UStyle:
Known for being the best hair salon in Miami, UStyle Day Spa Salon offers a number of beauty services which include hair treatments, manicures, pedicures, massages, and spray tans.
As the growing Miami day spa salon continues to expand their business, so have the types of services they can offer. For brides looking for an elegant, original hair style for their big day, UStyle is the bridal Miami choice The staff at UStyle is comprised of highly-skilled, industry professionals in the areas of nail technicians, stylists, and aestheticians. Plus, for women seeking a ravishing cosmetic look, UStyle is the Miami beauty preferred choice.
In addition to their multitude of professional services, UStyle is the one-stop-shop for popular, high-end hair and skin products including Rene Furterer, Seri Expert, Moroccan Oil, Clarins Skin Care, and Clarins Make-up.
For more information about services and products UStyle has to offer, or to schedule a complimentary conditioning treatment, contact their day spa Miami office today by calling (305) 933-3341 or visiting http://www.ustylesalon.com/