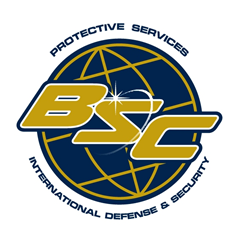 This is a special time of year for many Jewish households and Synagogues around the world.
North Miami Beach, FL (PRWEB) April 16, 2014
Like America itself, Passover is about freedom. It celebrates the eternal quest for human dignity and the freedom which is perhaps the greatest expression of that dignity. The Passover story of freedom -- of the journey from oppression to opportunity -- is also the American story at its best, not just for Jews but for all people, and it rings deeply true when it is told at Seder tables across this nation. South Florida security company, Bryant Security, reminds us that freedom and safety go hand-and-hand, and is making sure this Passover holiday is safe for those who gather.
While Passover marks the birth of the Jewish people as a free nation, it speaks to the larger human impulse to be free, and that is why so many people, both Jewish and not, celebrate the holiday. With such a large population of Jewish communities in South Florida, dinners, gatherings, and festivities become the platform for people to gather an give thanks and prayers for their ancestors, community, and freedom. "This is a special time of the year for many Jewish households and Synagogues around the world," says Shay Ben-David, President of Bryant Security. "We have increased security at many of our schools, Synagogues, and other facilities that may be a target for hate crimes." Shay Ben-David mentions, "With us (Bryant Security) by your side you'll never have the need to surrender your freedom for security."
Synagogues, Jewish schools, community centers, Temples and even markets, are all areas of concern during this celebrated time of year. Bryant Security increases monitoring activities of extremists, terrorists and anti-semites locally and abroad, to keep their community safe. "We live in a world full of hatred, and in a state with the most rapid rate of white supremacy groups in the nation," says Rene Zerquera, Director of Operations at Bryant Security, "Keeping our community safe, is what we do."
This Holiday Season, be vigilant about your institutional and personal security. If you see something suspicious, report it to the police. Bryant Security also encourages you report the situation to their offices, so they can document and act accordingly.
About Bryant Security
BRYANT SECURITY is one of South Florida's most established and well diversified security companies. Providing South Florida guard services armed and unarmed in the Miami-Dade and Broward Counties, this family-owned and operated business has proudly served and protected the community, property and people since 1985.
Offering innovation, quality, professionalism, resourcefulness, experience and flexibility, this makes Bryant Security the security services industry leader of South Florida. We mandate skilled manpower, teamwork, expertise, specialty knowledge and require our trained security officers to demonstrate precise and flawless conduct at all times. From our executive level protection to our CCTV Camera and Entry Systems we demand the very best! Each protection task private or public that our protection officers undertake calls upon their extensive training which focuses on ensuring the security and safety of your company, property and staff. More importantly, we continuously excel against the competition because of our outstanding customer service and insistence that each of your individual needs will not only be met, but exceeded.
When you select BRYANT SECURITY you are ensuring that your facility will enjoy the highest possible degree of professional security. Our management team consists of hands-on leaders who will work directly with you in planning and implementing your campus' security and contingency planning needs. BryantSecurity.com or 305-405-4001.