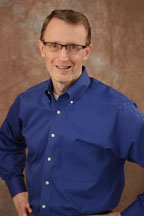 "We can't offload all the responsibility to others and blindly trust that all will be okay," says investments management advisor Jeff Voudrie of Common Sense Advisors.
Johnson City TN (PRWEB) April 16, 2014
Jeff Voudrie, a financial planner in Tennessee, responded to yet another shot of bad financial news in recent days, The New York Times chronicled the probable demise of multi-employer pensions (http:// Thought Secure, Pooled Pensions Teeter and Fall, NYTimes April 12th, 2014:) , which were once thought to be the very safest of plans. Due to, as The Times reported, "the aging of the work force, the decline of unions, deregulation and two big stock crashes," 10 million Americans with these plans could face a very bleak future.
Referring to the plight of one woman mentioned in The Times article, investments management advisor Voudrie paints a very frightening scenario: "Imagine waiting years to start getting your pension check, and the month before the first check is set to arrive, you instead get a letter saying that the pension plan had been terminated and that you would get nothing!"
The Pension Benefit Guarantee Corporation (PGBC), the U.S. Government agency that is charged with backing such pensions, warns that 1 million people in pooled pensions will receive similar letters unless Congress acts and funds the PGBC to bail out the pension plans, Voudrie noted, after doing his own research on the matter.
Even if the PGBC is given emergency help, Voudrie warns sternly about overly complacent attitudes shared by those nearing retirement regarding their pensions: "People need to be aware that the pensions they think they can rely on during retirement may not be as secure as they thought. For years, accounting gimmicks have been used to adjust the amount that companies and unions have to annually contribute to their plan."
The end result? "Some plans are severely underfunded," he notes.
What should someone who has either a pooled pension fund or another type of pension do, given these dire warnings in the media? Voudrie has this advice: "It behooves those in pension plans to do the research to find out how well funded the plan is and to continue to monitor it on an ongoing basis." This can be done by checking the annual filings that such plans have to make with the federal government.
Another action point for those who had formerly relied on what they thought would be generous pension payouts is to find a personal money manager who can put a retiree's funds to work for them. It's best to choose a money manager that has an excellent track record. Voudrie's company, for instance, offers a p atented software technology that responds to market movements and is designed to eliminate the possibility of large losses if/when the market tanks.
Entrusting your money to that sort of expertise is increasingly a far safer bet than waiting on a bounteous pension payment, Voudrie concludes.
A financial services industry veteran with more than 20 years' experience, Jeff Voudrie is a new breed of private money manager. Using sophisticated electronic monitoring and software, combined with his 20 years' experience as a money manager, Jeff works with you to create a personal investments management portfolio that reflects your lifestyle goals and risk tolerance. He specializes in stable growth and prudent profits while applying a robust, patented risk management processes. When you work with Jeff, you have the security of knowing that your life savings is getting the attention it deserves.
Jeff Voudrie, a financial planner in Johnson City, TN has been interviewed by The Wall Street Journal, CBS MarketWatch, The London Financial Times and the Christian Science Monitor. He is a former syndicated newspaper columnist and the author of two ground-breaking books: How Successful Investors Tripled the Return of the S&P 500 and Why Variable Annuities Don't Work the Way You Think They Work. He accepts a limited number of new clients in his personal investments management practice. He and his wife Julie live with their seven children in Johnson City, TN. He is heavily involved in his local church and has done missionary work in Hungary and Cambodia.
Contact Information:
Common Sense Advisors
105 Keeview Court
Johnson City, TN 37615
877-827-1463
Jeff(at)CommonSenseAdvisors(dot)com