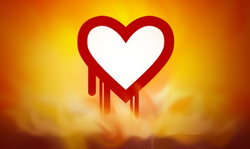 Tresorit is designed to withstand modern day data security risks.
Switzerland (PRWEB) April 17, 2014
Tresorit, the secure cloud storage and sharing provider, was not affected by the recent Heartbleed crisis. Its advanced security model makes it nearly impossible to hack. To prove this, Tresorit has been offering $25,000 to anyone who can get any user data out of the Tresorit servers. This was made even easier when Tresorit opened the firewalls to the servers and provided admin rights. Despite this, major technical centers including MIT, Stanford, Caltech and Harvard have all tried to win the prize but, to date, none have succeeded. Recently, Tresorit increased the reward to $50,000.
"Recent vulnerabilities like Heartbleed underscore the data security risks being faced by businesses and consumers alike," says Tresorit CEO Istvan Lam. "Tresorit is designed to withstand modern day data security risks. Unlike many other big name cloud storage providers Tresorit is immune to SSL bugs like Heartbleed."
"More alarming than the Heartbleed bug itself, is that it existed for two years before being discovered. What users should understand is that other vulnerabilities likely exist that have yet to be identified. Heartbleed, and the recent revelations of mass surveillance by the NSA, have proven that the current model of online security is broken. Tresorit's zero-knowledge technology is engineered with a forward-looking view of handling privacy and security." said Mr. Lam.
About Tresorit
Tresorit is a secure cloud storage and sharing service, based on patented cryptographic research. It provides higher level, end-to-end security, as well as being simple to use, unlike traditional security products. Its solution is ideal for small and medium enterprises who need compliance, security and confidentiality, as well as collaboration and backup. Tresorit has been covered by Forbes, Bloomberg Businessweek, GigaOM and VentureBeat, among others. Its service is available on all major platforms.