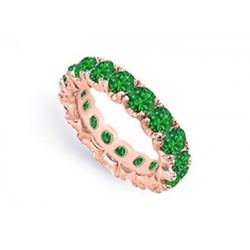 a direct to consumer model with no middleman !
Las Vegas, Nevada (PRWEB) April 18, 2014
ToFinoJewelry.us is an online retailer offering fine jewelry at wholesale prices direct to consumer. It has just announced the launch of their new product line of Emerald jewelry. Emerald is May birth stone and green in color.
Tofininojewelery.us has just added extensive lines of rings, earrings, pendants, http://tofinojewelry.us/0.50-ct-emerald-and-diamonds-by-the-yard-bracelet-14k-white-gold-?search=diamonds by yard [diamond by yard necklaces in 14K gold __title__ diamonds by yard]and 18K gold. and also in Platinum. There new line has beautiful engagement rings with Emerald as center stones and various price points. Due to over expensive diamonds and also http://tofinojewelry.us/0.50-ct-natural-emerald-and-princess-cut-diamond-engagement-ring-in-14k-white-gold-0.75-ct-tgw?search=white diamond engagement ring [routine white gold and diamond Emerald engagement ring __title__ Princess Cut Diamond Engagement Ring 14 k white gold]is very exciting and loved and admire by many couples.
Also as summer approaches new line of diamonds by yard with emerald is completely new concept and all fashion conscious women loves emerald diamond by yard necklaces. It is affordable and comes in many styles and price range. Emerald is soft stone as compare to diamond and expert designers and crafts man at tofinojewelery.us have that special skill!.
Also too make it more affordable Mel Nickel has designed a lot of jewelry with created emerald which makes more affordable and any one can use this jewelry as a gift in any price range.
Also when they developed another line of Emerald jewelry in sterling silver and created Emerald and they are also manufactured in New York. Tofino uses the best available jewelry technology and expert jewelers and combined they really make a huge difference in the very best manufactured jewelry. For this reason, we have had many inquiries from wholesalers for these excellent quality jewelry products. Still company policy remains no middle man and now they are offering all this beautiful jewelry direct from factory to consumer of Canada and USA.
ToFinoJewelry.us offers a combination of excellent quality fine jewelry selection with the best customer service that fits the bill. Their goal is for customers to know that they can have a complete and pleasant shopping experience online when it comes to buying fine jewelry.
Since its initial launch, Tofino Jewelry has become one of the top online retailers for fine jewelry. The company has focused its efforts of providing the best in quality jewelry while allowing customers to find deals on specialized jewelry without sacrificing customer service. The company overall houses 8,000 products in their styles with selections of many stones like diamonds, emerald, ruby, sapphire, tanzanite, Blue topaz, citrine etc.
We have a very easy to navigate and secure check out shopping cart section where customers can easily find just the right gift for that special event or person in their life and check out with piece of mind.
Also all jewelry bought comes with 30 days return policy and 90 days to one year warranties on all jewelry. To learn more about jewelry feel free to talk directly to a friendly jewelry consultant at 1-800-836-3645 or send them email at enquiry(at)tofinojewelery(dot)us.
Mel Nickel
(855) 445-8862