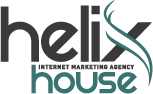 Considered one of the best companies to work for Arizona, Helix House has grown in popularity in recent years.
Phoenix, AZ (PRWEB) April 18, 2014
Helix House, one of the industry's top Internet marketing firms, announces its continued no cost consultations for prospective clients wishing to employ the services of a quality Internet marketing company. Helix House has gained a reputation for being one of the most proactive marketing firms in the industry. Helping businesses achieve extraordinary results with regard to a wide range of Internet marketing and advertising services is what this premiere company has been doing for several years running. The company has been offering a wide range of value added services such as e-mail marketing, website development, video production services, text messaging marketing, social media marketing, local search optimization marketing as well as a host of other services. In addition, the company was also recently nominated for number one SEO organization by Ranking Arizona.
BestCompainesAZ.com and ranking Arizona is a website that closely tracks many of Arizona's highly admired and award-winning businesses. The ultimate goal of the company is to develop a list of top companies that provide some of the best and most unique hiring opportunities. In addition, BestCompainesAZ.com typically generates a list of companies that produce the best services and products throughout Arizona. BestCompainesAZ.com often is host to a number of industry related local events and a variety of networking opportunities affording businesses the opportunity to achieve improved acknowledgment in a wide range of business circles throughout Arizona. As such, Helix House has continually scored high in regard to top-tier Internet marketing firms. No cost consultations and world-class customer service can be attributed to many of the top rankings that this premier Internet marketing firm achieves year after year. Considered one of the best companies to work for Arizona, Helix House has grown in popularity in recent years.
Helix House has been pleased to offer no cost consultation to prospective clients and businesses wishing to learn more about the potential that Internet marketing and Internet advertising make possible. A no cost consultation is the perfect way for a business to become more familiar with the various services offered by Helix House. It is also an opportunity for businesses to experience world-class customer service first-hand. An introductory consultation that is completely free of charge is one of the best ways to get to know a company and the services that it offers. Helix House understands the importance of no cost consultations as a way to give businesses an opportunity to test the waters. Most companies in search of quality Internet marketing and advertising are pleasantly surprised once they have had an opportunity to talk with the experts of Helix House. The no cost consultation for prospective new clients offered by Helix House is just another example of how much this outstanding Internet marketing firm values its customers.
Helix House is a highly innovative forward-looking Internet marketing agency located in sunny Arizona and beautiful New Mexico. The company has consistently exceeded industry expectations to routinely rank highest among some the best Internet marketing companies in the country. Recognized as an industry leader this Internet marketing firm has helped hundreds of businesses across the country to gain better online ranking.