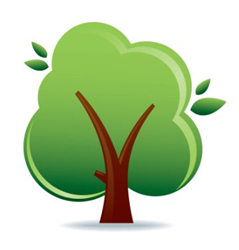 Earth Day is a great day to start your resolution to save energy. - Gretchen Marks, Washington Energy Services
Seattle, WA (PRWEB) April 18, 2014
Get out your green for Earth Day and participate. Here are 5 great ways:
1. Organize activities at school. All around the world schools are planning education programs for that day. In the US, EarthDay.org is sponsoring a green campaign improving school facilities, food and schoolyards. Parents and educators looking for ideas can visit earthday.org and get involved. Join the billions of green actions logged by students.
2. Don't be idle-ing. One of the easiest ways to cut greenhouse emissions is to not idle your car while waiting. Now it used to be that everyone was told that to shut off your car wastes gasoline because it uses a lot to restart. That is just not true and in fact, idling for 10 seconds wastes more gas than restarting. If you are idling for 10 minutes, say, waiting for little Johnny to get off the school bus, you will have put a pound of carbon dioxide into the air. Kick that idling habit.
3. Clean the air in your home, starting with the basement or crawlspace. Even with the windows closed, air is flowing through your house from the unconditioned spaces of the attic, basement or crawl. This air comes into the conditioned space where you live and brings in contaminants such as mold, bacteria, allergens, mouse droppings and chemical compounds from your stored paint cans. The first step to fixing this is to air seal your home. This process, done by a professional contractor, will correctly seal the places where penetrations allow that air to come through. Such as, electrical penetrations between the attic and main floors, plumbing penetrations, ceiling fans, bathroom fans and just holes. The second step is moving or recycling old paint and chemicals stored in the house. At least moving them to a shed, detached garage or place that is not connected physically to the house.
4. Watch out for your water. Water has been in the news a lot lately as there are shortages all over the Western US. While Seattle has plenty, the climate changes to come may create drought conditions here someday. Developing good habits now can help. For example, getting a plumbing inspection can pinpoint water leaks or bad seals in hoses that could avoid problems later and save resources.
5. Check out the SeattlePIonline for a full list of Seattle Area earth day events or contact your local park. It's a great time to be green Seattle!
Washington Energy is a leading home improvement and energy retrofit contractor serving Puget Sound homeowners since 1957. For more information on energy audits or energy saving equipment, visit their website: http://www.washingtonenergy.com.