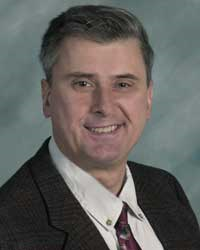 Jeffersontown, KY (PRWEB) April 16, 2014
Dr. Reid Nelson of is now certified on and treats patients suffering from gum recession in Jeffersontown, KY with The Pinhole Surgical Technique (PST™). This gum graft alternative offers patients a minimally invasive way to treat gum recession without incisions or sutures.
Gum recession or the condition where the gum tissue margin surrounding the teeth diminishes and exposes more of the tooth and sometimes the root, can have many different causes. Causes of gum recession include improper brushing, side effects of prescription medication, insufficient dental care, hormonal changes, teeth grinding, tobacco use, and gum disease. Gum recession makes it easy for bacteria to build up and cause more serious problems like bone and tissue damage, and even tooth loss.
Recognizing gum recession can be difficult because it is a process that occurs slowly and over long periods of time. Understanding the symptoms of gum recession is an important step in seeking proper treatment. One of the most common symptoms of gum recession is tooth elongation. The teeth are not actually getting longer, they just appear longer because gum tissue surrounding the teeth has pulled back, exposing more of the teeth. Another common symptom is tooth sensitivity to external stimuli such as temperature and texture. This is especially true if the cementum that covers the root is exposed. Other symptoms can include inflamed gums, bleeding gums, chronic halitosis, and cavities below the gum line.
The PST™ is a gum graft alternative that is minimally invasive because it does not require sutures or cutting of the gums. The PST™, unlike the traditional gum graft, does not require any tissue harvesting and uses a .1 inch pinhole to loosen the existing gum tissue and move it over the receded area. Other advantages of PST™ include the ability of multiple teeth to be fixed in a single appointment and the instant cosmetic benefits of the procedure itself.
Patients suffering with gum recession in Jeffersontown, KY, should consider PST™ to achieve the more attractive and healthier smile they have always wanted. Patients who want to learn more Nelson & Lowy, psc., Dr. Nelson, or PST™, can go to http://www.louisvilleperio.com or call (502) 653-8185.
About the Practice:
Nelson & Lowy, psc. is a periodontal practice offering personalized dental care for patients in Louisville, KY. The practice is led by Dr. Reid Nelson and Dr. Doug Lowy. Dr. Nelson received his DMD at the University Of Louisville School Of Dentistry, and became a Diplomate of the American Board of Periodontology after studying periodontology at the Medical College of Virginia. Dr. Nelson is currently involved in the Department of Veterans Affairs, and is a member of many professional organizations such as the American Academy of Periodontology and the Academy of Osseointegration. He lectures at the University Of Louisville School Of Dentistry for both graduate and undergraduate levels. Dr. Lowy received his B.A. in Earth Science and Mathematics from Newark State College and his M.A. in Clinical Psychology from Morehead State University. He completed his dentistry training at University of Louisville and his Periodontal Certificate from the University of Connecticut. Dr. Lowy is an assistant professor of periodontics at the University of Louisville and is course director of a hands-on periodontal course for sophomore dental students. Both doctors are certified to offer advanced treatments such as LANAP® and the Chao Pinhole Surgical Technique™. To learn more about Nelson & Lowy, psc. and their dental services visit their website at http://www.louisvilleperio.com and call (502) 653-8185.